Disturbing Point And Questions As APC's Stand-In Vice President Also Claims To Have Lost All His School Certificates!
The selected temporary Vice President nominee for the All Progressives Congress (APC), Kabir Ibrahim Masari, has reportedly disclosed to the Independent National Electoral Commission (INEC) that his school certificates are also missing.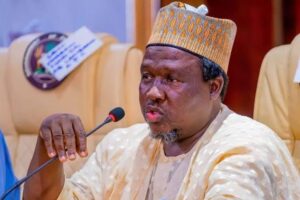 This comes after the party's flagbearer, Asiwaju Ahmed Bola Tinubu (BAT), had also recently declared that he could not find his primary, secondary, and tertiary education certificates.
According to reports, Masari submitted a sworn affidavit to INEC, in which he claims to have lost all original documents, including his Grade II certificate from Katsina Teachers College, his primary school certificate, and even the C of
O of one plot KT 17522 in Katsina State, Nigeria.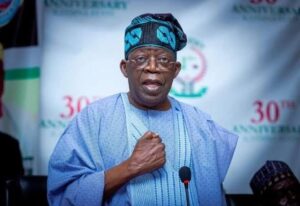 The affidavit reads: "That sometimes in January 2021, while on transit within Wuse Area, FCT-Abuja, I discovered that my original Certificate of Occupancy (C of O) of Plot, No KT 17522, GRA Katsina, Katsina State; Certificate of Kaduna State Development Centre from 1994 – 1995; Grade II Certificate from Katsina Teachers' College (KTC) from 1978 – 1983, and First Leaving School Certificate issued by Masari Primary, Katsina State, from 1972 – 1978, got lost.
All efforts made to trace the documents proved abortive hence this affidavit."
Both INEC and each party mandate aspirants and candidates to submit their credentials for screening before their aspirations and candidacy can be endorsed.
This known fact leads us to ask a few pertinent and quite disturbing questions: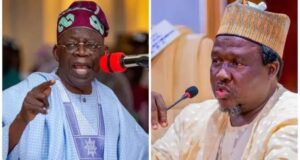 (1) If BAT does not have any proof of his education from primary to tertiary level, how in God's holy name did he pass both INEC and the APC screenings that made him eligible for the primary elections?
Have we lost every sense of reasoning and moral codes in this country to a point where these people can just wake up and do anything they want to over 200 million human beings?!
If a person claims to be educated but has zero proof to validate his claims, how does he get to pass such a "screening exercise" at all in the first place? What have both INEC and the APC been "screening" all this while?!
(2) It's bad enough that the APC is looking to disrupt the accepted religious balance of Christian/Muslim partners in office in Nigeria, but presenting two people who claim not to have any proof of their education is complete madness!
What do these people now claim they want to offer this country already virtually destroyed with alarming corruption, if not more and even worse corruption?!
While we at Mgbeke Media may not be publicly endorsing or campaigning for any candidate, we feel it is within our purview to present the truth about each one and to sound an alarm to as many as would hear and heed the truth in Nigeria today.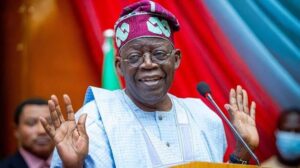 Nothing good and lasting can ever be built upon a foundation of corruption, deceit, and lies, and this is precisely what these APC folks represent – the worst option for Nigeria as a country!
Hopefully, the people of this nation will feel their suffering is enough and choose well at the 2023 polls. Otherwise…it is "well" with Nigeria, indeed!
Do you want to support our charity work? Click on the link below: 
For your news, real stories, Let's Connect, and adverts, click on the link below:
https://mgbeke.media/advertise-with-us/
For your Natural Skincare Products & Supplements, click on the link below: