Dismembered Corpse Of Russian Model Who Publicly Called Putin A Tyrant Found In Suitcase.
Another vocal and public critic of Russian President Vladimir Putin has been found hideously murdered after being declared missing over one year ago.
Russian supermodel Gretta Vedler who called Putin a "psychopath," was not only reportedly found dead but dismembered and her body parts stuffed inside a suitcase. The model disappeared after she went on a rant against Putin on social media and has now been found brutally murdered a year later.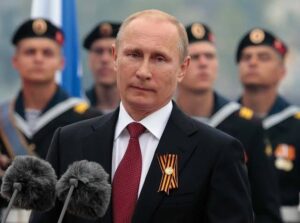 According to reports, though, her ex-boyfriend, Dmitry Korovin, has reportedly taken responsibility for the act by confessing that he strangled her to death and then abandoned her body in the trunk of a car 300 miles away from Lipetsk.
In his confession, Korovin claimed to have slept in a hotel room with her corpse for three nights after stuffing it in a new suitcase. He also claims that he made people think she was still alive by keeping her social media pages active but had stuffed her body in the car's trunk, where she was eventually found one year later.
Gretta is just the latest victim of Putin's iron-hand rule in Russia. She had reportedly raised concerns over his harsh treatment of protesters and people who desired to have Russia's integrity enhanced in January 2021, and she vanished a few days later.
In the piece she wrote on social media before disappearing, Gretta had reportedly said: "I can only assume, in my opinion, clear psychopathy or sociopathy is seen in him. For psychopaths, it is important to constantly experience a sense of fullness and sharpness of life, so they love risk, intense experiences, intense communication, intense activity – an intense and dynamic life."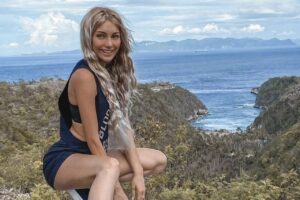 This is way more than just a coincidence, in our opinion. There have been several others like her, and only God knows the actual number of people like this who the Kremlin has quietly silenced since Putin assumed office in the year 2000.
You may recall that back in 2017, the Washington Post published a list of ten Putin critics who had died violently or in mysterious ways. A very notable one among them is Denis Voronenkov, a former Russian lawmaker and Communist Party member. Denis had fled to neighboring Ukraine to seek asylum in 2016 after sharply criticizing Putin publicly. He was brutally shot to death in broad daylight in Kyiv, in what the then Ukrainian President Petro Poroshenko reportedly described as "an act of State terrorism" by the Kremlin.
Another notable victim was Boris Nemtsov, who was allegedly shot to death with a Makarov pistol by a certain Zaur Dadaev and four other accomplices.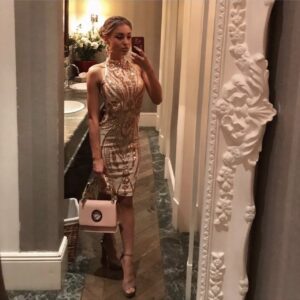 Such has been the modus-operandi of the Putin-led administration since he became president. Putin was a high-ranking officer in the KGB during the former Soviet Union dynasty. He seems to have carried on the atrocious methods of that old regime in his administration.
It remains to be seen how Putin's bloody reign will eventually end, but there is one thing we do know for a fact, though. God did not create anything or anyone HE cannot handle or subdue, and, in HIS time, Putin will also get his due recompense for all he has done (either genuinely or allegedly).