Deep Reflections As Igbo Traders ln Alaba, Lagos Are Attacked By Hoodlums And Refused Right To Register For Their Voters Card
Hundreds of South-Eastern traders based in Lagos State, Nigeria, were attacked and wounded by touts suspected to be political hoodlums as they attempted to register and obtain their permanent voters card (PVC) in the Igbede and Ojo areas in the Ojo Local Government Areas of the State.
The traders had reportedly shut down their businesses inside the popular Alaba International Market, Lagos State, to carry out the exercise. Still, they were attacked by the hoodlums who pelted them with stones and attempted to hijack the only registration machine in the area.
Many of the traders at Ojo sustained severe injuries on their heads from the attack, but they were reportedly able to eventually repel the attackers and prevent them from grabbing the machine.
The story in Igbede was slightly different but still had the exact nature of frustrations for the South-Easterners. They had trooped out in their hundreds to do their PVC registration only to find that no INEC official was available.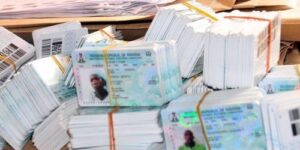 Some traders recorded videos of all that happened and took to social media to lament the unethical and deliberate attempt to ensure that they don't get registered to vote.
"Here is Igbede; you can see the millions, millions of Nigerians standing trying to get their voters card, but there is no INEC officials to register them. The INEC officials have not come, and this is 12 pm. Nobody is interested in registering anybody.
That is wickedness. You can see how many millions of people are here, and nobody is interested in coming and registering anybody. What did we do, Nigeria? Nigeria has decayed; allow it to rest. Why is it that we can't vote for somebody that can push us forward," one of them lamented.
According to reports, the traders were also allegedly told by INEC officials that "Igbos could not be registered" and that "it was only another section that was allowed and instructed to register."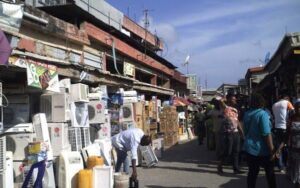 A trader who identified himself as Kingsley Ogenyi said: "We are going home. What happened here is that Ndigbo will not register for their PVCs. So for us, we are going back. The INEC official said it is not possible for Igbos to register, that it is only their people that are going to register.
Our Igbo brother, also working as one of the INEC officials, was threatened. Since 7 am that we came here, we are going home."
Many of the traders are visibly and rightfully upset over the deliberate attempt to ensure that they don't get registered. A lady named Chinero Nnaji said: "They asked us not to go to market for us to register for our PVC. This morning we came to the registration center here, but the Yoruba people said we cannot be registered on their soil. What do we do? We have to go home.
This is the first stage of the rigging of the 2023 presidential election going on. It is systematic because, in all other areas and centers, the report is the same."
These facts emanating from the ugly incidents are alarming, and we would like to ask one question: Why are the Igbos being denied the constitutional rights to select wherever they want to register, obtain their PVC, and cast their votes for their preferred candidate?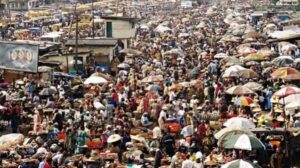 Is this another APC plot aimed at frustrating the efforts of the people to exercise their right to choose? May God put Satan to shame in this our country…Amen!
Watch the videos :