Prof. Mgbeke's Sunday Sermon: September 4, 2022.
Dear Religious Brethren – Christianity Is A Walk With God, Not A Religion!
Blessed new day greetings to you wherever you are in the world today. I hope your night's rest was pleasant and you are in high spirits today.
There are many things and reasons why we must ensure that we balance and keep things in perspective in life. A little extremity – either positively or negatively, is an imbalance that should always be avoided because, in truth, anything added to it becomes a perversion and lie.
"For I testify unto every man that heareth the words of the prophecy of this book If any man shall add unto these things, God shall add unto him the plagues that are written in this book: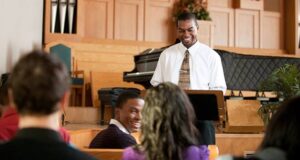 And if any man shall take away from the words of the book of this prophecy, God shall take away his part out of the book of life, and out of the holy city, and from the things which are written in this book." – Revelation ‭22:18-19‬.
Anything you add or remove from God's Word, which is HIS genuine doctrine, is a perversion that should never be allowed or encouraged so that we don't find ourselves on the wrong side of God.
Christianity is not a religion but a walk with God! Even Jesus was never like anything we see with many of the so-called Christian leaders of today. In John 2:1-11, we see a perfect example of how HE lived and the sharp contrast between it and what obtains today.
"When the ruler of the feast had tasted the water that was made wine and knew not whence it was: (but the servants which drew the water knew;) the governor of the feast called the bridegroom, And saith unto him, Every man at the beginning doth set forth good wine; and when men have well drunk, then that which is worse: but thou hast kept the good wine until now." – John ‭2:9-10‬.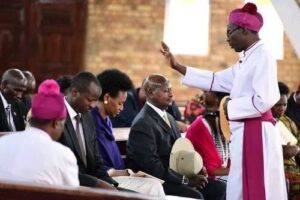 Jesus attended a "secular" wedding and miraculously provided a wine so good that the event governor professed it was the best he had ever tasted. This was by no means a non-alcoholic or fruit wine like many religious leaders would have you believe!
Was HE encouraging alcoholism? No, not at all. However, the Lord established and fulfilled the scripture in Romans ‭12:15‬ , which says: "Rejoice with them that do rejoice, and weep with them that weep." HE set the bar according to HIS Word and not by any other standard.
Many of these religious leaders today are more "pious and righteous" than even Jesus Christ because of the way they carry and conduct themselves; you would think that making heaven was by all their rules, strict and cold demeanor, and personal ideologies they've attached to the Word of God. However, this cannot be farther from the truth, but sadly, many have been led astray and died in their error already.
Dear brothers and sisters, anything that does not conform to the written word of God that we all see and know, and anything whose source and the foundation is not scripture, is the proverbial house built on sinking sand – it will lead only to destruction!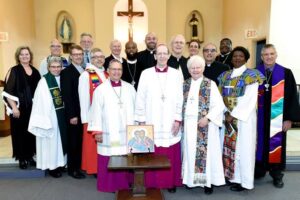 "And when Abram was ninety years old and nine, the Lord appeared to Abram and said unto him, I am the Almighty God; walk before me, and be thou perfect. And I will make my covenant between me and thee, and will multiply thee exceedingly." – Genesis ‭17:1-2‬.
This is how God dealt with the fathers of faith that we all claim to look up to yet blatantly refuse to follow after and emulate. If you do not have a personal walk and covenant with God as the fathers did, but all you know of God is what your pastors and religious leaders tell you, you are not a Christian, my dear; you are a prisoner of religion!
On a final note today, we are always quick to say: "Jesus Christ the same yesterday, and today, and forever." – Hebrews ‭13:8‬. Yet, through the way we live our lives and claim to follow after him in ways contrary to the foundations HE laid and how the fathers walked with HIM, it is pretty obvious that we are practicing something contrary to the true faith, with or without knowing!
Check yourself with the word of God, and don't allow yourself to be misled and carried off into damnation by the flashy intrigues and pomp of religion and religious leaders all around you, my dear brethren.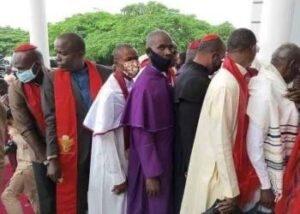 May God grant you wisdom to see and know what is contrary to HIS will and way, and may you be willing to follow the truth when you find it, too, in the name of Jesus Christ; Amen!
Remain blessed always.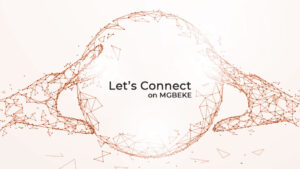 Do you want to support our charity work? Click on the link below:
For your Natural Skincare Products & Supplements, click on the link below:
For your news, real stories, Let's Connect, and adverts, click on the link below:
https://mgbeke.media/advertise-with-us/