Deal With Your Truth – Even Ostriches Get Eaten!
There is a fascinating thing that an Ostrich does when it senses or sees danger fast approaching. When it sees a lion crouching and stalking it, the Ostrich buries its head and part of its long neck in the sand or ground.
This has to be one of the funniest things I've ever observed in nature. And, it is one I'm also yet to understand fully. I mean, this bird sees imminent danger, and instead of bolting away on those long and powerful legs, it chooses to bury its head in an attempt to ignore the threat and see if it would go away. Of course, it gets eaten quite often whenever it does this.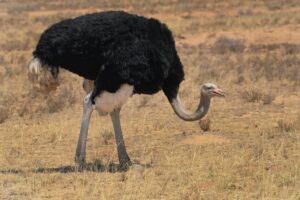 Ignoring a problem or an adversary does not make them go away. On the contrary, it enables it to gain ground and a stronger hold on you as you continue to live in denial. A wise man once said that if you accept and admit that you have a problem, it is half solved already. Refusing to admit the truth about your situation or present condition would eventually worsen things.
Embrace your truth and deal with it! Everyone in life has one thing or the other that they're battling. Some handle theirs quietly, while others are more vocal about their challenges. Having challenges or battles to fight is not peculiar to you alone! Do not let anything or anyone make you feel weird or that your life is worthless because you have issues to deal with.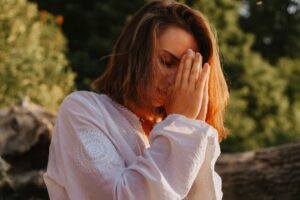 What are the weaknesses that you've observed? What are the limitations you're facing presently? Do you have a habit or even a group of friends you hang out with that may be slowing you down? As I mentioned earlier, the first step to conquering a problem is to admit that it even exists in the first place. Deal with the truth you know about yourself before it deals with you in ways you may regret even more.
Stop being afraid of what others may say or whatever anyone else may think about you. Stop thinking or saying: "Oh, how will people now start looking at me if I open up about my addiction and ask for help?" My dear, face your truth and cry out for help now before that struggle overwhelms you completely. Do you…the world will adjust!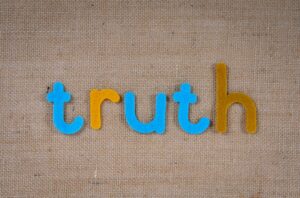 The worst thing anyone could ever do to themselves is self-deception and to live in denial. Do not let fear or shame keep you bound any longer. "You shall know the truth, and it shall make you free," says the good book. I dare to say now, though, that it is only the truth you know and embrace that can eventually set you free.
Deal with your truth now, and you will finally be able to live at your full potential and excel in life. Believe me; you will be glad you did! May God grant you the courage to face your fears and overcome them. Amen!