Critical Lesson And Observation As Anthony Joshua Greatly Disappoints Again Against Champion, Oleksandr Usyk
Former world heavyweight boxing champion Anthony Joshua again fell to the superior firepower of Ukrainian heavyweight and still the unified world champion, Oleksandr Usyk, as he failed to recover the IBF, IBO, WBA, and WBO titles in the early hours of August 21, 2022.
Dubbed the "Rage on the Red Sea," the British-Nigerian boxer lost this latest encounter via a split decision from the judges, which some feel is a little better than the unanimous decision he suffered from losing all his belts to Usyk in September 2021.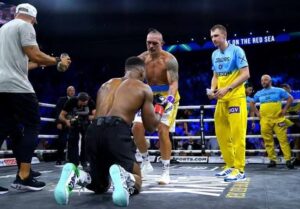 Fought before a King Abdullah Sports Arena in Jeddah, Saudi Arabia, that was packed to the brim, two of the judges scored the fight 115-113 and 116-112 in favor of Usyk, while the last judge inexplicably scored the fight 115-113 in favor of Joshua.
Despite looking extremely trim, super fit, and very relaxed before the fight, Joshua was again so below par that it was hard to watch. Left to us, there was never a doubt that the British-Nigerian boxer was comprehensively outboxed during the first fight last year, and Usyk erased any thoughts about who the better fighter was in this rematch.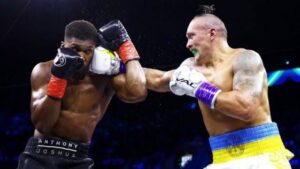 Although there were a few nervous moments for Usyk after Joshua switched tactics and started targeting the Ukrainian with some massive body shots during the fight, there was pretty much no doubt as to who the eventual winner would be for this one.
Full credits to Joshua, though, for going the complete 12 rounds, but he stood no chance against Usyk's slick, precise, and very powerful boxing. The only time Joshua looked like a challenger was in the 9th round when he clearly had Usyk rattled. However, the reigning world champion came back in the 10th round and dominated his opponent till the end of the fight in the 12th and final round.
After carefully following this rematch from the time both fighters finished their fight in September 2021, there is a crucial lesson we've learned from Joshua's inability to reclaim his titles, and we would like to share them with you below.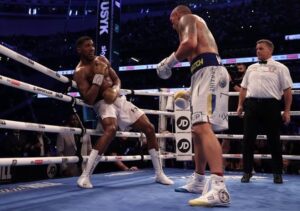 (1) Too much talk and hype almost always never ends well!
In comparison to Joshua, Usyk was everything one would have expected his British-Nigerian counterpart to be and vice-versa.
If there was anyone who was supposed to be granting all the interviews, going on road tours for the fight, recording and posting so many videos, it should have been the reigning champion, not Joshua.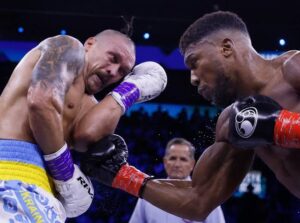 Sadly, though, Joshua was so loud and public with all he was doing that we already had firm reservations about his ability to get this done.
Any African who knows the drill would understand that when it comes down to the wire for you in any significant project or thing in your life like it was for Joshua; you definitely need to go "into your closet" and shut out all the noise, cameras, and hype!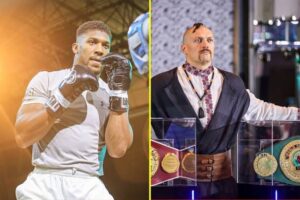 Confident warriors don't talk or give away anything before their fights, and Usyk is indeed the ultimate warrior between these two fighters, no doubt.
During one of their pre-match weigh-ins and appearances, Usyk raised a lot of eyebrows when he came into the ring and opted to only slowly shadow-box instead of sparring and putting on a show for the cameras as Joshua had done before him. Now we can all clearly see why!
Never talk or reveal too much about your plans, tactics, strategies, and moves before any significant encounter or project you're taking on. The "walls have ears," and you can never tell who is watching, taking notes, and recording you.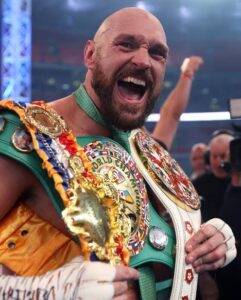 There is doubt there will be another shot for Joshua against Usyk, who now looks to have his eyes set on a fight with the "Gypsy King," Tyson Fury, as the latter has indicated his willingness to come out of retirement to take on the Ukrainian.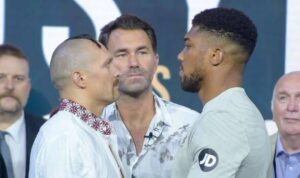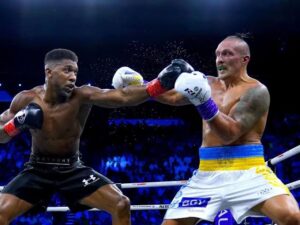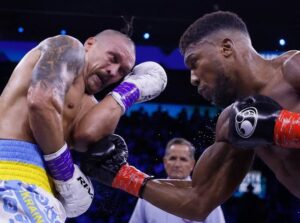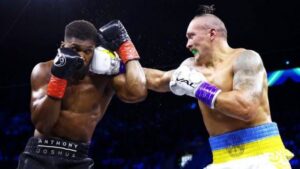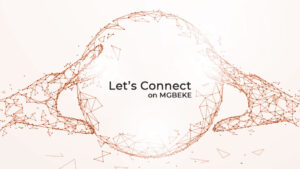 Do you want to support our charity work? Click on the link below:
For your Natural Skincare Products & Supplements, click on the link below:
For your news, real stories, Let's Connect, and adverts, click on the link below:
https://mgbeke.media/advertise-with-us/