Court Refuses Journalists Entry As Inquest Resumes on Dowen College Student, Sylvester Oromoni's Alleged Murder
Magistrate Mikail Kadiri of the Ikeja Magistrates' Court, Ogba, Lagos, refused to allow journalists and media personnel into the courtroom as an inquest into the death of Sylvester Oromini, 12, resumed on April 25, 2022.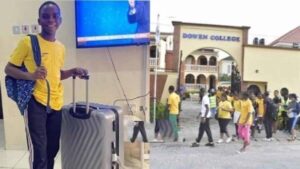 The proceedings, which reportedly resumed at the coroner's request, were set to help unravel the actual cause of the Dowen College, Lekki, Lagos State, Nigeria, student who died in December 2021.
All journalists and media persons were barred from witnessing the event as the court registrar announced that the Magistrate had ordered that the hearing was only for lawyers.
According to reports, some of the late Sylvester's colleagues accused of physically assaulting him, some of his roommates, and others who allegedly played football with him were all due to take the stand during the proceedings yesterday.
Speaking on the development, an unnamed representative of the Nigerian Bar Association (NBA) reportedly disclosed that: "Journalists will be shut out from covering the inquest this week because minors will be testifying. The witnesses are minors, and the purpose is to protect the Child Rights Acts."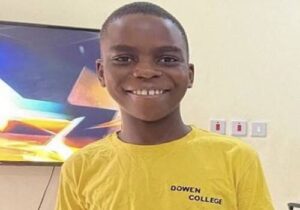 You may recall that Sylvester's father has alleged that the late boy was forced to drink a liquid after being beaten by some senior students, which eventually led to his death.
Testimonies were prepared by the defense counsel from students who had allegedly played football with the deceased because the school denies the father's claims and insists that Sylvester had sustained injuries that later proved fatal while playing football with his mates.
This assertion by the school is bewildering and begs the question: Who are the caregivers of this school, and how did they not notice and take preventive measures on such an injury that could have ended up claiming the boy's life?
Dowen College's story smells of rotten fish through and through, and the way the court proceedings and the whole case has been handled from inception points to an alarmingly disturbing resolve to subvert justice and let killers go scotfree.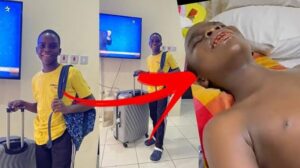 What everyone seems to forget in this corruption-crippled country called Nigeria, though, is the fact that there is a God in heaven who sits over the affairs of men and watches patiently to give unto everyone what we deserve!
We shall all see how this turns out eventually, but from all indications presently, the Nigerian system is up to no good on this one again. And, like we always say here at Mgbeke Media: So help us, God!