Court Orders Mompha's Arrest And Revokes His Bail After Refusing To Honor Several Trial Dates
Famous alleged Nigerian internet fraudster Ismaila Mustapha popularly known as Mompha has taken too many liberties with the law's patience, as a bench warrant for his immediate arrest was issued by the Ikeja Special Offences Court in Lagos State, Nigeria, on June 22, 2022.
Presiding over the session, Justice Mojisola Dada had no choice but to issue the warrant after Mompha again refused to honor his court date. According to reports, he had previously failed to appear on two scheduled dates too, and this was his last straw, as it seems.
Justice Mojisola even reportedly delayed proceedings for him at the court yesterday, hoping that he would eventually turn up. However, the defendant refused to show up, and the judge had no choice but to revoke his bail and order his immediate arrest.
According to Justice Mojisola, Mompha's excuse the last time he refused to honor his trial date was that he had contacted COVID-19, a claim later discovered to be false.
You may recall that charges of money laundering and fraud to the tune of N6 Billion had been brought against Mompha and his company, Ismalob Global Investment Limited, by the Economic and Financial Crimes Commission (EFCC) on January 12, 2022.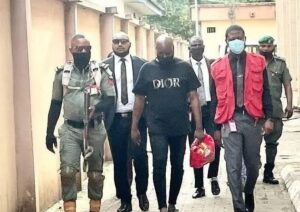 After the preliminary hearings, he was granted bail to the tune of N25 Million and ordered by the court to submit his international passport on March 28, 2022.
Now, he has exceeded his liberties with the court and is now likely facing an extra charge of holding the court in contempt, as his refusal to honor his scheduled trial dates is both silly and quite contemptible, too.
Justice Mojisola has adjourned the hearing on his case till June 30, 2022, and every law agency involved has been mandated to apprehend and ensure that he is in court for that date.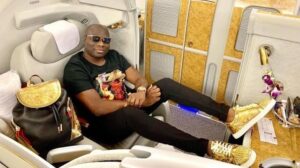 One key lesson for everyone here is that we must learn never to take liberty for license. Do not overstretch your grace limits, and never take people or institutions for granted.
There is every chance now that he would never be granted bail again and would be remanded in prison till the end of his case, whenever that may be. Don't be like Mompha.
Do you want to support our charity work? Click on the link below: 
For your news, real stories, Let's Connect, and adverts, click on the link below: