Court Of Appeal Moves Judgment On Sunday Ighoho's N20.5B Case Against DSS And Nigerian Federal Government
Famous Yoruba Nation advocate and defender, Sunday 'Igboho' Adeyemo's N20.5 Billion damages case against the Department of State Services (DSS) and the Federal Government of Nigeria, has been adjourned by the Court of Appeal, Ibadan Division, Oyo State, Nigeria, recently.
The court, which sat earlier this week, had adjourned the matter for later judgment, and Sunday's attorney, Chief Yomi Aliyyu (SAN), recently told journalists that the court would communicate the exact judgment date to the involved parties soon.
Recall that on September 17, 2021, Justice Labiran Akintola of an Oyo State High Court had awarded damages of over N20 Billion to Sunday against the DSS over their bloody and lawless invasion of his Ibadan residence on July 1, 2021.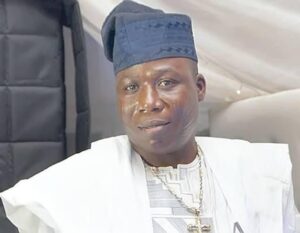 The DSS attack on Sunday's house, which left at least two persons dead, was termed an assassination attempt by many Nigerians and neutral observers.
It also resulted in the mindless destruction of many valuables in his home, and he (Sunday) was only lucky to have escaped the invasion with his life.
During the recent hearing held at the Court of Appeal in Ibadan, Oyo State, Nigeria, Sunday's supporters, and even journalists were not allowed to enter the court premises.
His supporters were, however, seen in large numbers outside the courthouse as they demanded his release. They also warned that Sunday must not die as the late Chief MKO Abiola did in detention back in the days of military rule in Nigeria.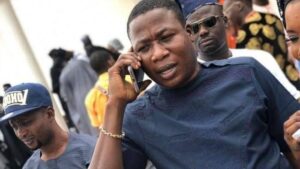 As with the EFCC's unrestrained assault on former Imo State Governor Rochas Okorocha's Abuja home in May 2022, these Nigerian law enforcement agencies really need to have a psychological re-evaluation for all their personnel.
They also need to stop believing they can do anything and get away with it. After all…this is a democratic rule of law and system, isn't it?
Do you want to support our charity work? Click on the link below: 
For your news, real stories, Let's Connect, and adverts, click on the link below: