Conflicting Points Raised As UK University Suspends Senator Ekweremadu As Visiting Professor Over Alleged Organ Harvesting Charges
The troubled waters swirling around former Nigerian Deputy Senate President Ike Ekweremadu do not look ready to ease off anytime soon, as his recent appointment as a visiting professor, Corporate and International Linkage, with the University of Lincoln, United Kingdom, has been canceled.
This development was announced by the institution's spokesperson, who spoke with journalists on June 24, 2022. It was confirmed that the school had chosen to suspend the former senator's duties "for the time being."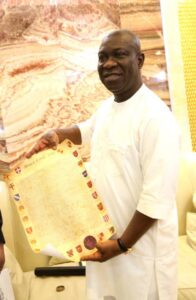 It was also disclosed that this move became necessary following the grave charges of alleged child trafficking and human organ harvesting that have been established against Senator Ekweremadu and his wife, Beatrice.
According to the report, the university's spokesperson said: "Visiting professors are often, as is in this case, non-resident at the university, unpaid and advisory. We are deeply concerned about the nature of these allegations, but as this is an active police investigation, we cannot comment further at this stage.
While this matter is subject to investigation, this person will not be undertaking any duties as visiting professor at Lincoln."
Recall that the embattled senator had taken to Twitter on June 12, 2022, to share the news of his appointment and celebrate as he said: "It was a pleasure and an honor to receive a letter of appointment by the University of Lincoln, UK, as Visiting Professor of Corporate and International Linkages. I also got a highly treasured gift – a copy of the Magna Carta. It was created in 1215, about 807 years ago."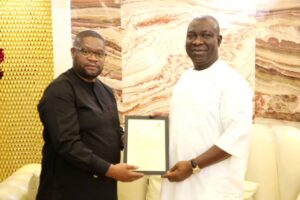 In related developments, Prosecutor Damla Ayas reportedly told the Uxbridge Magistrates Court on June 23, 2022, that the alleged victim, Ukpo Nwamini David, was trafficked from Nigeria into the UK with the passport of a 41-year-old man.
The prosecutor also stated that David did not know that he was being brought to London by the senator and his wife to donate his kidney until he went for a hospital appointment in London.
Ekweramadu's daughter, Sonia, has been very ill and requires a kidney transplant, and her parents are now under fire for allegedly "conspiring to facilitate the travel of another person with a view to exploitation, namely organ harvesting."
Another shocking claim reportedly made by the prosecutor during the court session is that the passport David traveled into the UK with was "illegally procured."
If found guilty and convicted of these charges, the Ekweremadus face a 10-year jail term, which they will serve in a UK prison.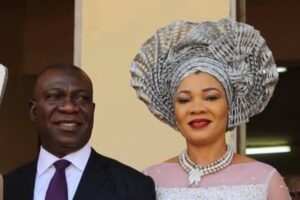 These recent disclosures raise a few questions in our minds, as the facts being presented now conflict with what had been disclosed earlier. Some of these questions are:
(1) How does a person as influential and resourceful as Senator Ekweremadu resort to getting someone out of the country with an "illegally procured" international passport?
Under no circumstances would he ever need to do such a thing – well, unless there was indeed an intention to illegally harvest the victim's organs without the travel document linking back to him.
If the allegation of this fake passport against him is true, then it would be near impossible for him to escape any of the other charges.
(2) First, he was in his early 20s, then he was 15 years old, and now he traveled with a 41-year-old man's passport?
This is getting more confusing and complicated by the minute, and sadly, none of it is looking good for the senator and his wife!
(3) Why was there no evidence of a doctor's investigation in Nigeria for the organ match before departure from Nigeria? And Organ donations have to be voluntary and not for monetary gain. Encouraging a young man to sell his organ may be criminal and immoral. The lives of both the poor and the rich deserve to be protected.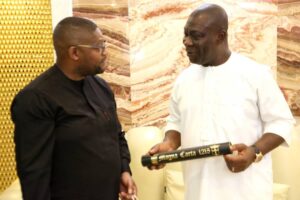 We had earlier opined that there must have been some grave evidence against him to warrant the judge to deny them bail and remand them in prison, and now it's looking like we may have been correct about that.
As it is with legal proceedings in court, not much information is being released about several other related things on the case at the moment. However, we will surely bring you more updates as things unfold.
Do you want to support our charity work? Click on the link below: 
For your news, real stories, Let's Connect, and adverts, click on the link below: