China Locks Down 9 Million People As Fresh Omicron Wave Hits With 4,770 New Infections
China has reportedly locked down an industrial city of 9 million people following a report by health authorities that the bulk of 4,770 new coronavirus infections is located in the city.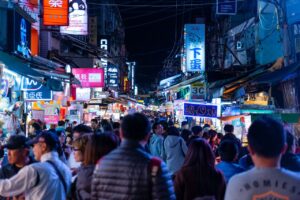 This comes barely days after the country also experienced its worst air disaster in over a decade in the tragic crash that claimed all 132 lives aboard the Boeing 737-800 China Eastern flight. The Eastern giant is currently battling an Omicron wave that has threatened to undermine its "zero-Covid" approach to the dreaded pandemic.
According to reports, the city of Shenyang in neighboring Liaoning province was ordered to commence a complete lockdown of activities after tests revealed it had a bulk of the latest infections in the country.
You may recall that China reportedly recorded its first Covid-related deaths in over a year last Saturday, March 19, 2022, after two people passed away. The country has been on high alert in recent weeks by using a combination of citywide lockdowns, mass testing, and hyper-local closures to try and eliminate new clusters of the virus.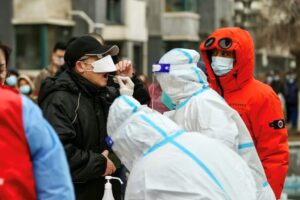 47 new cases were also reported in Shenyang, and authorities were swift to issue a "closed management" order to all housing compounds. This order prevents residents of the compounds from stepping out of their homes without a 48-hour negative Covid-19 test result. Shenyang is an industrial base that boasts international factories like famous car manufacturer BMW and others.
In Jilin, a strict travel curb that banned locals from leaving their counties and cities was imposed by provincial officials. The officials announced earlier this week, though, that the first batch of 10,000 Pfizer's oral Covid drug had been received.
This is the first time in China that Paxlovid would be used since the outbreak of Covid-19. It also shows that even the biggest and strongest of us can be down too, and there is no harm or shame in requesting and getting help from others.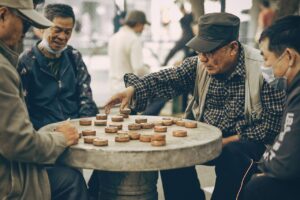 In related developments, Chinese President Xi Jinping reportedly stressed recently that there is a growing need to "minimize the impact" of the pandemic on the country's economy. However, he also urged officials to "stick to" the current zero-Covid approach.
It was also recently revealed by health officials that only around half of Chinese aged over 80 have been double-vaccinated. This means that the specter of Hong Kong's dire Covid mortality rates hangs over Beijing's decision-making, mainly affecting the unvaccinated elderly.