Dear Mr. Hart,
Having parents who were both successful business owners and working with your father through your summer holidays has given you an incredible foundation and pedestal to grow.
I have followed your steady but remarkable rise from your clerking days at Wildman, Harrod, Allen & Dixon in 1992 and Sonnenschein, Nath & Rosenthal in 1993 to your internship at the Mandel Legal Clinic in Chicago, where your passionate representation of indigent clients before the Illinois Human Rights Commission is well famed and respected to date.
You were to rise later to become a partner at Sonnenschein Nath & Rosenthal, where you once served as a clerk. For a person of my background, perspective, and culture, this is very touching and inspiring. However, you seemed just to be getting into gear as, years later, you became the first African-American President of United Airlines in the airline's 94-year history.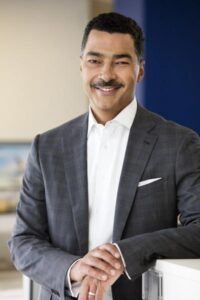 Having also served as a Senior Advisor to the then-General Counsel for the U.S. Department of Treasury in the Bill Clinton administration, I believe that you've had your latest achievement coming for all the dedicated, humane, excellent, and highly efficient service you have always put in anywhere you've walked through in life.
I am very sure that President Biden is quite blessed to have your wealth of knowledge, experience, and expertise at his disposal on the Board of Advisors on Historically Black Colleges and Universities, and I know that you will do great in this new chapter of your life as always.
Congratulations to you, sir. May you continue to flourish and excel in all your pursuits and endeavors…Amen!
By: Dr. Sandra C. Duru