Change How You See & See How You Change!
There's a song I loved to sing whenever I was in church or school back in the good old days. I'm not so sure that many people still sing that old tune again these days.
It goes, "Abraham's blessings are mine. Abraham's blessings are mine. I am blessed in the morning, in the noon, in the evening because Abraham's blessings are mine!"
Oh, I used to love this song, and I still do. I just have a much deeper understanding and appreciation of it these days, though. You see, the story holds that Abraham (Hebrew, which means Father of many nations), who was once known as Abram (Aramaic/Hebrew, which means Exalted father), had received a promise from God that he would father a child in his old age through his already aged wife too.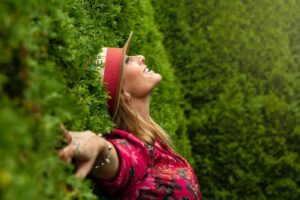 Abram kept wondering how this promise would ever be possible because he was far gone in age already, but the Almighty God did something interesting – which is what I want to mention to you today.
According to the good book, God asked Abram to look up into the sky one night and count the number of stars there. Knowing that this was impossible, HE then promised Abram again, "so shall thy seed be." After this experience, the man's name was changed from Abram to Abraham so that the shift in his mindset may become complete.
My dearest ones, if you're truly tired of how your life is going presently and you would love to see things turn around for good, this is the simple key for you here: Change what you see, and watch how your life will change radically! This truth is as old as time itself, and it cannot become invalid upon your situation.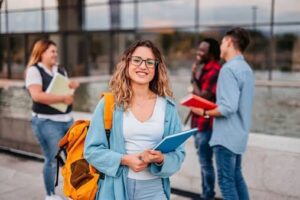 A life, situation, circumstances, and victories that you cannot see, you can never have! So, if you truly desire that change, it must start from your mind's eyes before it takes shape and eventually becomes your reality by being manifested for all to see.
During the phase in my life between 2016 and 2018, when I had to work three odd jobs back-to-back just to keep myself and my children afloat, I used to slip into despair sometimes, but God kept me. How? HE gave me an angel for a daughter, who took it upon herself to call me by my native chieftaincy title, "Aguwayin – The Lioness!" anytime she saw that my spirit was feeling weighed down.
This helped me tremendously because remembering who I was and where I was coming from constantly empowered me to look beyond the present circumstances back then. As long as I could see myself back in my glory, it was only a matter of time, and it worked out perfectly for me too.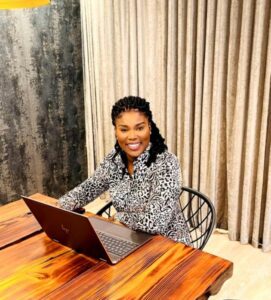 If it worked for Abraham then and worked for me, Sandra Duru, it will work for you, too, as long as you remain dogged and unwavering about it. What do you see of yourself daily? Is it the present hardship and tribulations, or do you see yourself walking and basking in your dominion and victory?
Change how you see, my dearest ones, and you will see how things will change for you too, even before you know it! Do have a blessed day ahead, and remain blessed always.
By: Dr. Sandra Duru