I have always wanted to study abroad from when I was a kid. So, I decided to work hard, smartly and i saved up some money to further my education in Canada 15 years ago.
I was introduced to Ms.Tessy Ekpunobi by her sister, but she scammed me and disappeared. All efforts to reach her, her husband, her sister was unsuccessful.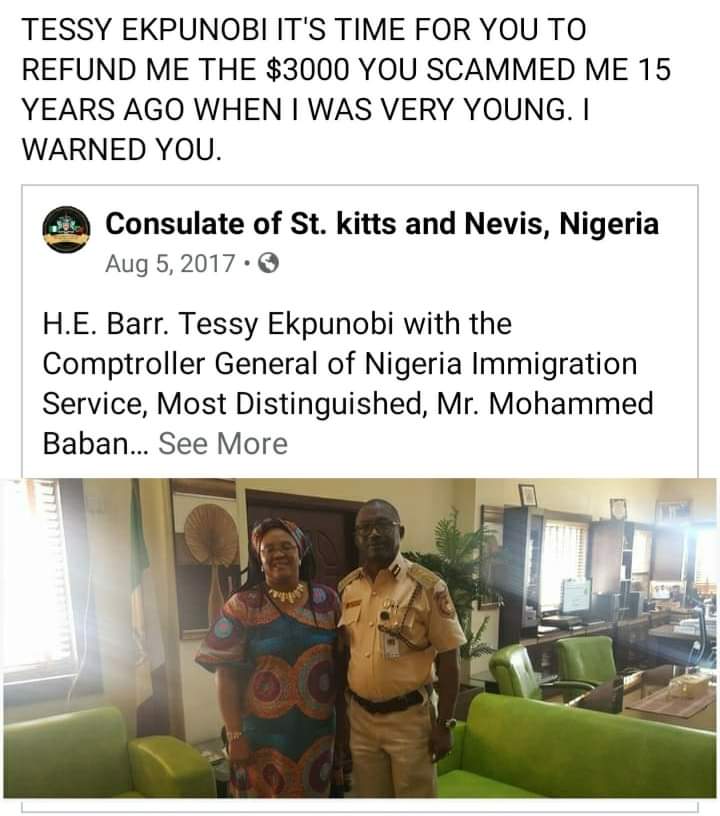 They blocked all my phone numbers and barred me from all their numbers and shattered my dreams as a young woman who wanted to acquire quality education abroad.
I wasn't happy about their fraudulent behaviors, but I didn't let that stop or kill my dreams. Again, i started working and saving up from 2006 and did so many online courses and traveled to many countries for research work in pursuit of my dreams and today to the glory of God, I am happy to be where I am. Most of my dreams have been silently achieved even more than I prayed for.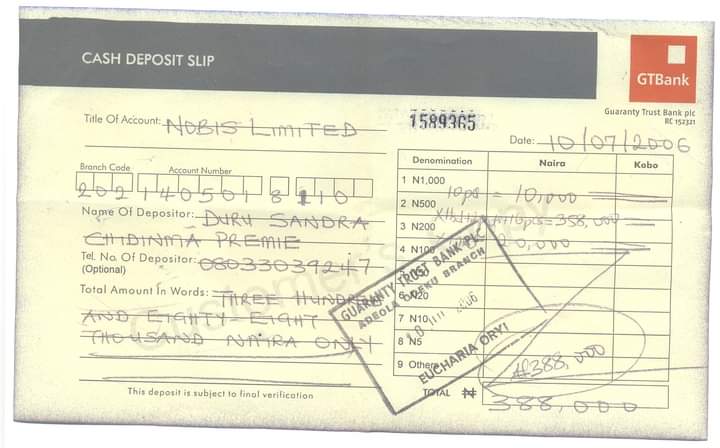 Some years ago, I was privileged to meet the very notorious liar, Ms.Tessy Ekpunobi's sister upon my arrival in FCT-Abuja from CHOGOM, the COMMONWEALTH Head Of Government meeting where I proudly represented Nigeria. When I poured out my grievances, she made me to understand that she has disassociated herself from Tessy Ekpunobi and she went ahead to call Tessy in my presence, Tessy rained insults on her and hung up the phone.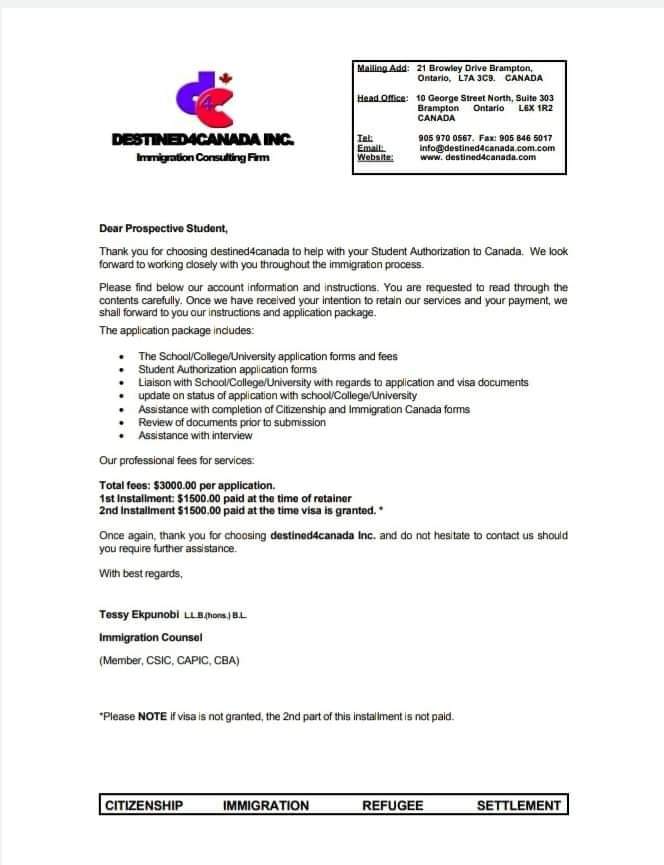 I requested for Tessy Ekpunobi's number from her sister, but she declined. I told her that I was going to get my money plus interest back from Tessy Ekpunobi and her husband in 15 years, when I must have achieved what she deprived me of. And this is exactly 15 years and I have gotten everything ready within the powers of law in Canada, USA, and Nigeria to get paid.
Madam Tessy Ekpunobi, owner of the dubious organization, Destined4Canada Inc. Brampton, Canada. I promised to make demand for my three thousand US dollars $3000: 00, today is equivalent to $1, 680, 000 (with accumulated interests) that you scammed me on 10/07/2006 through your husband's bank account details: NOBIS NIGERIA LIMITED: GTBANK US$ Dom Account#: 202 1405018210, money meant for my study in Canada 15 years ago.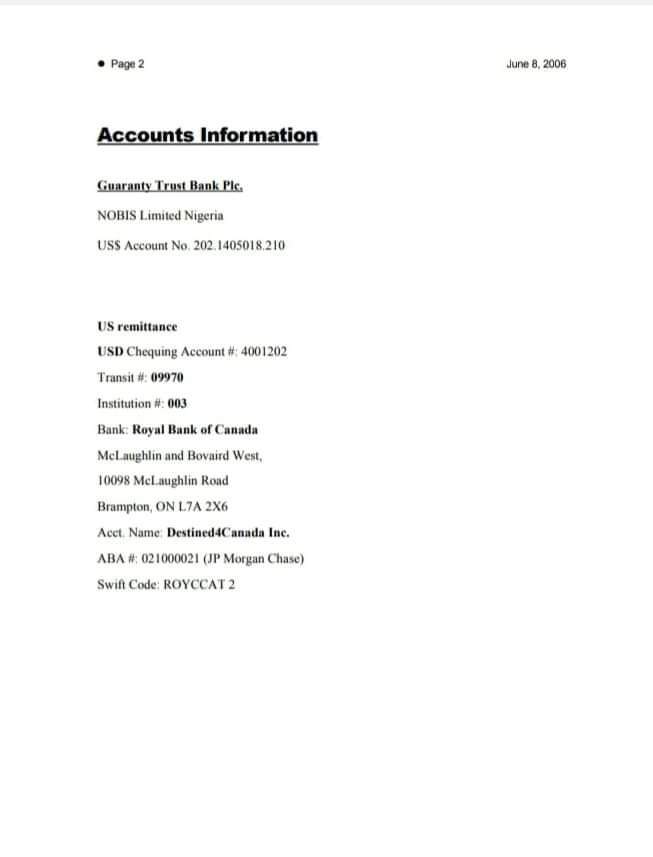 I love to take care of heartless criminals when they have forgotten about their wickedness.
Canada, USA, and Nigeria are within our travel zones and you know what I can do.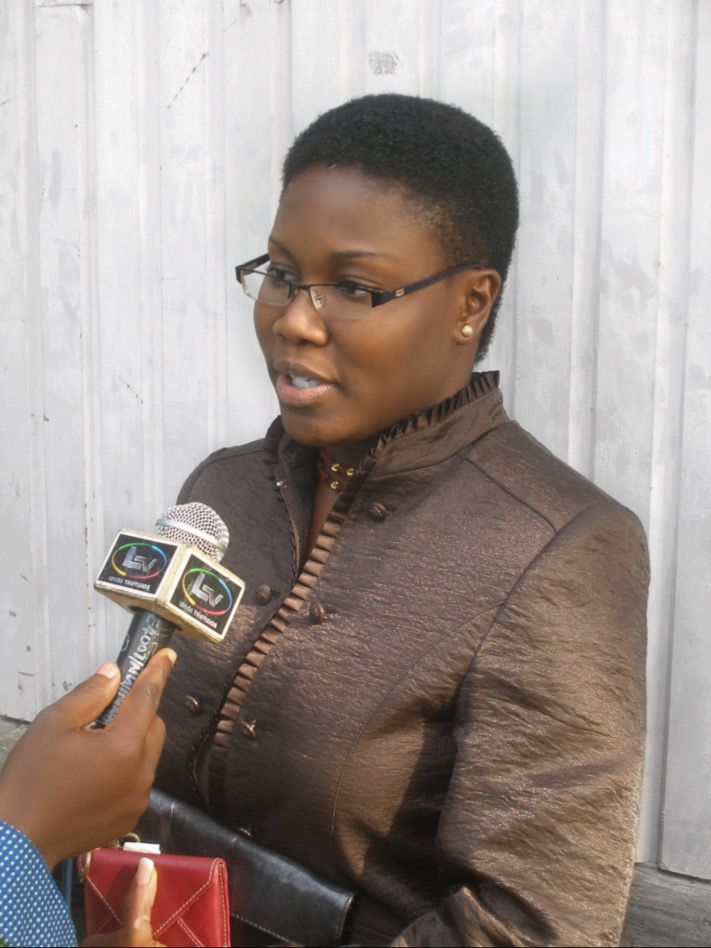 Please, pay me my money and apologize to me.
I am a child of destiny and I have a unique destiny that no destiny destroyer can dare mess with.
Dr. Sandra C Duru
#PROFMGBEKE