BREAKING NEWS: US Vice President Kamala Harris' Positive COVID-19 Status Not A Threat To POTUS
The office of United States of America's Vice President Kamala Harris confirmed today that she's tested positive for Covid, but President Joe Biden and the First Family are all safe.
VP Harris, 57, is reportedly not showing any virus symptoms, and she has confirmed that she will isolate and continue to work from her residence.
According to the VP's Press Secretary, Kirsten Allen, "She (Kamala) hasn't been in contact with the President or First Lady due to their respective recent travel schedules."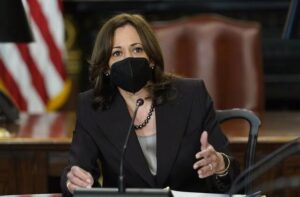 VP Kamala is fully vaccinated against the virus and is expected to make a quick recovery, as she just recently received her second booster shot on April 1, 2022.
In a tweet the following day, April 2, 2022, the VP had said: "Yesterday I received my second COVID-19 booster shot. We know that getting vaccinated is the best form of protection from this virus, and boosters are critical in providing an additional level of protection. If you haven't received your first booster—do it today."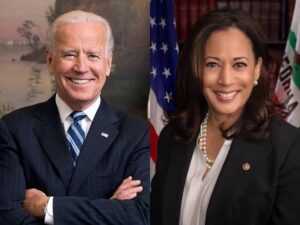 Despite having been in close contact with several government officials who later tested positive for Covid, President Biden has been able to avoid contracting the virus.
VP Harris is, however, the highest-ranking official in his administration that has tested positive for the virus. Still, it's been confirmed that POTUS and his family are safe and uninfected.
This somehow teaches us that God is the only one that can genuinely keep man safe from any harm, be it viruses, diseases, and whatever other names they're called. We wish the Vice President a speedy and smooth recovery, Amen.