Body Of Late Gospel Singer, Osinachi Nwachukwu, Laid To Rest In Her Hometown
The remains of the late Nigerian gospel music minister, Osinachi Nwachukwu, wes laid to rest in Abia State, Nigeria, on Saturday, June 25, 2022.
Osinachi's body was buried in her family compound in Isuochi Umunneochi, in the Amakpoke Umuaku community of Abia State, and her children and family witnessed the ceremony.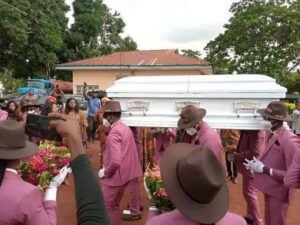 Many villagers and some of her contemporaries were also on hand to witness the rather colorful and pageant-like occasion.
According to reports, a night of worship was held in her honor in Abuja on June 23, 2022, while a Night of Prayer was also held in Isuochi yesterday, June 24, 2022.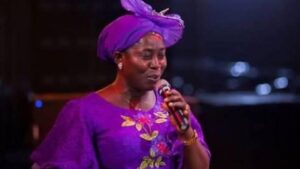 You may recall that the late Osinachi died on April 8, 2022, and her husband, Mr. Peter Nwachukwu, is still in police custody following allegations that he murdered her.
More details and video from the burial to follow shortly.
May her soul rest in peace.