Bitter Yet Vital Lessons As Sonia Ekweremadu Joins Her Parents In Court On Charges Of Human Trafficking
Things seem to be bent on going from one level of bad to a greater one for the embattled former deputy president of the Nigerian Senate, Senator Ike Ekweremadu, and his family, as his daughter Sonia was also accused of human trafficking and made to appear in a London court recently.
Recall that the senator's daughter has a kidney-related disease and has been battling for her life and has been on dialysis for a while. She now also stands accused of attempting to harvest the organs of a homeless man for herself after trafficking him into the United Kingdom.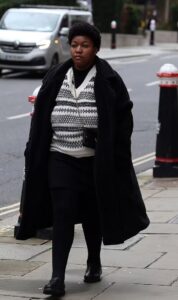 According to reports, a January 2023 trial date has now been set for Sonia, although the young lady did not enter any plea yet in court. The 25-year-old lady was arraigned along with her parents, Senator Ike and Beatrice Ekweremadu, and their physician, Doctor Obinna Obete, on the human trafficking and organ harvesting charges.
Reactions have unsurprisingly continued to trail this development, but the obvious lessons are before us all to learn from if we would. Yes, they are bitter lessons, yet we must all glean all we can from the sad way the Ekweremadus look to be ending up right now.
After decades in the corridors of power in Nigeria and having all the influence, resources, opportunities, and time to make tremendous and life-changing impacts in every aspect of the nation's economy, infrastructure, and other significant areas, what did Senator Ike do? He pilfered, looted, and diverted all the public funds to what he thought was his advantage.
Today, even many of the mansions he splashed the siphoned monies on are being impounded, his influence is gone, and now the long arm of the law is catching up with him! And, it all began to crumble for him because he opted not to strengthen and build his nation's healthcare system, thinking he could always have his way abroad because he had money to throw around.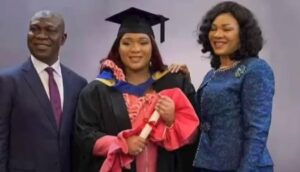 Know this today and know peace: Nothing we do in life goes unrewarded. One way or the other, sooner or later, we will all reap the rewards of whatever we do – good or bad! Some people's judgment catches up with them quicker than others, but it is assured that we will all reap what we sow.
Sonia's recent inclusion in the case against her parents also teaches us a massive lesson: Your children will most likely do what they see you do and not what you say! Many times, a person's true nature is revealed in how their children turn out. Not all the time, but a greater percentage of the time, though.
Nobody is perfect or a stainless saint in life. However, we must all learn to shield our children by keeping them away from any and every unscrupulous activity we may be involved in.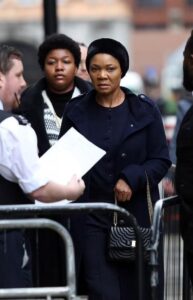 Your first and major obligation to your children is to protect them. Unfortunately, the senator and his wife have also failed woefully at doing the for Sonia because she now stands trial with them in ill health! The British justice system is nothing compared to what obtains in Nigeria – they would not dare to drag the young lady into the case without irrefutable evidence that she may be complicit too.
Again, this is an unfortunate but vital lesson for everyone, regardless of social, financial, or religious status, and we pray that we all learn all we can from it.
"Ana eji uche eme ihe – Wisdom is profitable to direct!"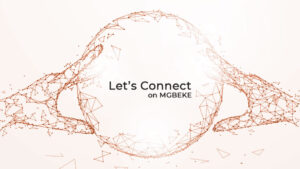 For your news, real stories, Let's Connect, and adverts, click on the link below:
https://mgbeke.media/advertise-with-us/
For your Natural Skincare Products & Supplements, click on the link below:
Do you want to support our charity work? Click on the link below: