Bitter Lessons And Points As UK Court Reportedly Denies Ike Ekweremadu's Wife Access To Him
The latest reports coming from the embattled former Nigerian Deputy Senate President Ike Ekweremadu's trial in the United Kingdom have indicated that his wife, Beatrice, has been denied access to him from the day they were arrested and placed on trial in June 2022.
Recall that both the former Senator and his wife are currently facing trial for allegedly conspiring to harvest the vital organs of a minor and also illegally trafficking him to the UK.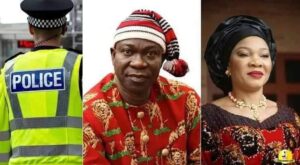 According to the reports, their next hearing, which was afore scheduled for July 7, 2022, but their trial is now being fast-tracked, and two of Ekweremadu's sons were at the Uxbridge Magistrate's Court when their parents reappeared before the judge on June 30, 2022.
Sources also revealed that Beatrice reportedly pleaded that the court allows her to appear in court beside her husband because they had not seen each other since their trial started, but the court declined her request flatly.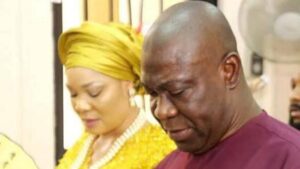 This development further buttresses a strong point we have raised on this case earlier, and we want to state it again now. For the court to remand this high-profile couple in custody, refuse them bail, and also deny them access to even see and speak with each other, there is a lot more yet hidden that we don't know, and it looks like these things are damning pieces of evidence against the former senator and his wife!
A bitter lesson for him and other leaders like him now is the fact that if he had been honest, empathetic, patriotic, and kind enough to the masses to build world-class medical centers in his constituencies in the decades that he was in power, he would not have ever been in the mess he is in today!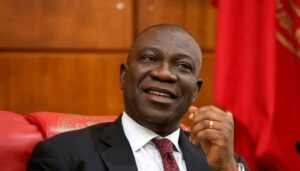 If the hospital and facilities he needed to travel to the UK to access had been made available in his locality in Nigeria, who would have ever even heard that he "harvested or trafficked" anyone or their vital organs at all in Nigeria? Absolutely nobody!
The evil men do now live with them daily and not just after them. We hope others in power, and even those coming in next year, will look at him and learn from his present ordeal. Otherwise, may all their evil catch up with them, too…Amen!
Do you want to support our charity work? Click on the link below: 
For your news, real stories, Let's Connect, and adverts, click on the link below:
https://mgbeke.media/advertise-with-us/
For your Natural Skincare Products & Supplements, click on the link below:
For any other information or breaking news, please contact us at: info@mgbeke.media, contact@mgbeke.com, or send us text messages @ +1 413-777-7990