Bitter Lesson And Questions As Lagos Couple Lose All 3 Children In One Tragic Swimming Exercise
A terrible tragedy struck in the home of an undisclosed couple living in a private estate in Ajah, Lagos State, Nigeria, recently, as all three of their children drowned in a swimming pool in the estate on the same day.
According to reports, the couple left the children, who were all girls aged 14, 7, and 3, at home, to attend a social event and the children reportedly went to the pool to swim.
It is yet to be established how the tragic event that led to all three of them drowning occurred, but reports say that some estate security agents and residents found their bodies.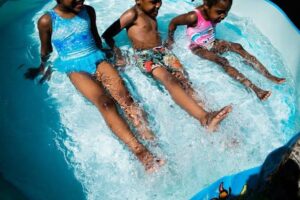 They were reportedly pulled out of the water and rushed to a hospital nearby, but they were pronounced dead on arrival at the hospital.
A resident anonymously spoke with the press and disclosed: "The incident happened on an estate in Ajah. The estate has a pool generally accessible to residents. The three siblings were the only children of their parents. When their parents left home for an event, they went swimming at the general pool and drowned.
The Chief Security Officer of the estate was part of the people that found the children unresponsive and quickly rushed them to a hospital, where they were confirmed dead. They also promptly alerted the Ajah Police Station and also informed the parents that something urgent that required their attention had happened but didn't disclose what happened to their children.
So, the parents quickly aborted their outing. It was when they met the SO and others that they were informed that their children had drowned. Upon hearing that all their three children had died, both husband and wife fainted and were rushed to a hospital, where they were revived."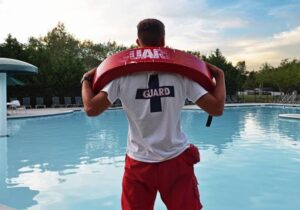 The Lagos State Police Public Relations Officer, SP Benjamin Hundeyin, who reacted to the incident, said that the estate management should be blamed for having a general pool without stationing a lifeguard.
SP Hundeyin's addition contains the most important lessons we hope that everyone reading this here would learn today.
He said: "Just a piece of advice, do not use a swimming pool without an on-duty lifeguard. Do not swim at beaches without capable hands around. People are losing loved ones to avoidable drowning. Three siblings recently drowned together. Eldest was a teenager. Be careful out there."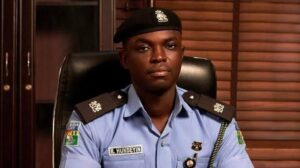 Never leave anything to chance or take things for granted, especially when or if you're engaging in potentially fatal activities like swimming. Even adults that know how to swim get drowned, too; talk more children left unsupervised. This was such a very easily avoidable calamity, and it leads us to ask a few bugging questions:
How come no one saw these children from their house till they got to the pool unattended and ended up drowning? Why would a private estate with a general swimming pool not have a resident lifeguard or even a security outpost very close to the pool if someone needs urgent help as these children did?
What rules and regulations were given to the residents regarding using that pool, if any, and have those rules ever been enforced? There are lots of questions to ask, but sadly, none of it can cure the immense grief of the couple who lost all their children at a go right now.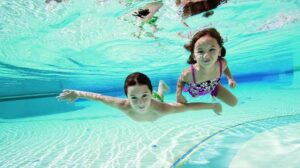 In a much saner clime, though, this couple would be facing charges now for reckless abandonment, endangering the life of minors, and possibly even manslaughter charges for their death.
And, even here in Nigeria, too, the owner and management of that estate should be charged with gross negligence and many other possible charges because those children would still be alive if they had done their duties well!
May God console the heartbroken parents and keep us all from evil…Amen!
Do you want to support our charity work? Click on the link below: 
For your news, real stories, Let's Connect, and adverts, click on the link below:
For your Natural Skincare Products & Supplements, click on the link below: