#BAT2023: As For Buhari, A 51-Year-Old Man Is Trekking From Bauchi To Lagos In Support Of Tinubu's Presidency Bid
Mixed reactions have continued to trail the announcement of Usman Madaki, 51, that he is trekking from Bauchi State to Lagos State in Nigeria to show his support for Asiwaju Bola Ahmed Tinubu's presidential bid on the platform of the All Progressives Congress (APC).
Usman reportedly arrived at the Kwara State, Nigeria capital, Ilorin, on June 22, 2022, as he makes his way down to Lagos. According to reports, he started his journey from Bauchi State on June 10, 2022.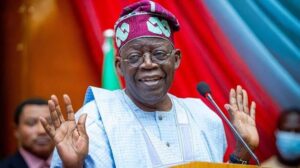 Speaking with the media in Ilorin, Usman reportedly said: "I want to meet Tinubu in Lagos to celebrate with him on his victory as the presidential candidate of the APC.
I share the belief that he will be Nigeria's next President. I like Tinubu; he is my godfather even though he doesn't know me."
According to him, he hopes to be in Lagos by June 25, 2022, and have an opportunity to meet with his "godfather," Asiwaju Tinubu, when he does.
Many reactions from Nigerians online are pointing to this same action taken by another person in 2015 in support of current President Muhammadu Buhari's ambitions back then. That person trekked from Abuja, Nigeria, to Lagos State, too, and the results have been untold and unprecedented hardships since the Buhari administration came into power!
We can only hope that things would be better this time around if Asiwaju Tinubu also succeeds, or that he should never even get there if all these trekkings are going to bode bad luck and times for the country.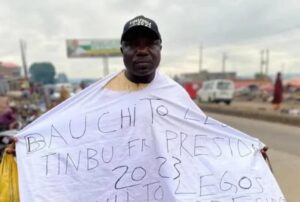 We don't need trekking supporters of destiny destroyers, we need great thinkers, visionaries and destiny builders who are ready to rebuild our country, Nigeria.
Nigeria can never afford to have another Buhari kind of administration, so, hopefully, everyone in the country will be much wiser and do what's best for all instead of their greedy pockets. So help us, God…Amen!