The presidential primaries for the ruling All Progressives Congress (APC) may still be ongoing in Abuja, Nigeria, presently, but there are already some monumental lessons to learn for those who are students of wisdom here and worldwide.
Asiwaju Bola Ahmed Tinubu is the only non-sitting president that installed a President, Vice President, governors of many States, ministers, and other key officials. Such has been the power, allure, wittiness, charisma, dynamic grace, irresistible charm, and great authority of the man called many names and several aliases.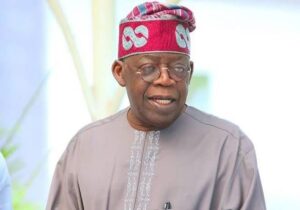 The "General of Bourdillon" reportedly boasted about having singlehandedly made Muhammadu Buhari president and made many of the governors who they are today, too.
If he boasted of making Buhari president, he only said something that even Buhari cannot truthfully deny. Now, it is okay for any candidate from these primaries to have been unanimously chosen and endorsed as the party's consensus candidate.
What is totally bizarre and very wrong would be for President Buhari to anoint/pick a presidential candidate for the APC and expect all of them to bow and follow him. No, it's completely wrong, but then, aren't they always fond of breaking the law and doing terrible things?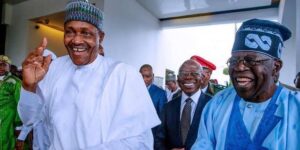 Let the delegates do their job. That's why they are there in the first place. If that is all they get to do in their position as delegates, they should be allowed to do their jobs without fear or favor.
If Buhari does insist and picks anyone but Bola Ahmed Tinubu, the APC is going to lose the elections and seat of power to another party.
You may tag this as a cruise or as a prophecy, but I need you to please write this down somewhere safe:
Among the crop of most qualified and capable APC contestants, only BAT is sellable all over the country. You may argue this with your keypad if you want to.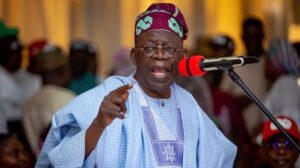 However, the internal turmoil within the party and all the trouble that looms in the political space and atmosphere in Nigeria over this APC brouhaha reveals some very critical lessons for us all here:
(1) When God grants you great power, wealth, and influence in a specific position, don't get greedy and start eyeing the allotted position of others.
BAT has been one of the – if not the most prominent and influential kingmakers in the history of Nigerian politics, but it looks like his greed and insatiable lust for more may now cost him everything he has built for years!
More often than not, the kingmaker who would become king always ends up losing both ways, just like Satan lost everything when he sought to become God. Stay in your exalted and appointed place and maintain your honor in life. Covetousness kills!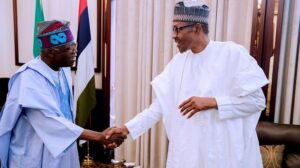 (2) All things work together for good unto those that love God, indeed, and this BAT/APC palava may all be a blessing in disguise for the Labor Party's presidential candidate Peter Obi.
Even a blind man can see that Peter is the best choice for this dead country's revival right now, and having this kind of internal battle tearing up the APC may just be his pass to the coveted office.
While other candidates are referring to zoning, political entitlements, old electoral pull, "e fun mi," and other silly irrelevancies, Peter is the only candidate who has a clear, workable, and trackable blueprint on how to fix virtually every sector of this country. It would be foolhardy not to vote for such a candidate!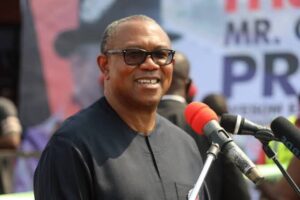 On a final note, though: Jagaban…"Emi lo kan Nigeria Plc"…My thoughts and prayers are with you, sir, as you seek to cure Buhari's madness and the ojoro master's gimmick (Lol).
May God bless Nigeria…Amen!