Arsenal Gun Lethargic Chelsea Down In Feisty London Derby At Stamford Bridge
UEFA Champions League hopefuls Arsenal FC got their hopes for a top-four finish revived in the best way possible by drubbing a lackluster Chelsea FC side by four goals to two at the Stamford Bridge home of The Blues.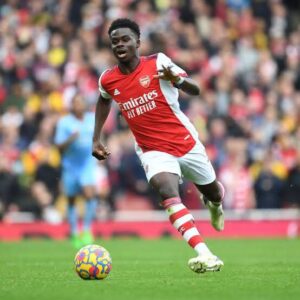 The match on April 20, 2022, saw Chelsea losing three consecutive home matches for the first time since 1993, and they had their alarming defending and sorry lack of cutting edge to thank for this latest defeat.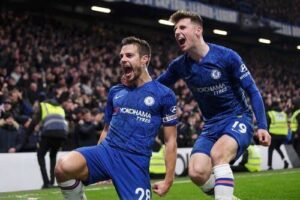 In all fairness, though, both teams began the match defending like kindergarten children, and the game was a neutral's delight as both sides had registered two goals apiece by the 32nd minute of the game.
The Gunners were able to get their act together from there on, but Chelsea honestly looked like a team that lacked any form or spark, or desire to get through the game with maximum points.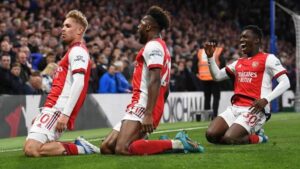 Goals from Eddie Nketiah and Emile Smith Rowe for Arsenal, with Timo Werner and Cesar Azpilicueta for Chelsea before halftime meant that the second half was all to play for, especially for The Gunners.
Mikel Arteta's men did not disappoint on that as they regrouped and became a lot more solid in every area of the pitch after the restart. For Chelsea, even the introduction of veteran warhorse Thiago Silva didn't do them any good as they continued to be so alarming at the back.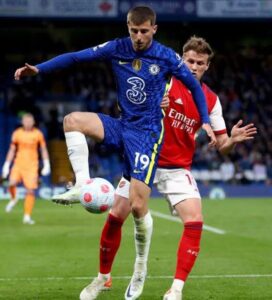 So, it was not surprising when another unforced error led to Arsenal's third and Nketiah's second goals in the 57th minute. From that point onward, the match was more or less a dead rubber, as Chelsea had almost all the possession but lacked any iota of creativity and cutting edge in the final third.
The game flowed on this way till some late drama occurred when Azpilicueta inexplicably bundled Saka down in the box for a penalty kick to Arsenal, with the assaulted player duly slotted home to make it four goals against the Blues.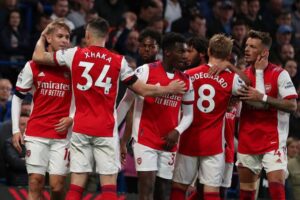 As drab and lethargic as both teams were in the game most times, there was still a lesson worth picking up and pointing out now, too:
Academy Products destroyed Chelsea: While The Blues have more players scattered around Europe on loan to several clubs, Arsenal kept the bulk of their own, and that decision is paying off mightily this season.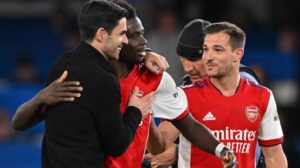 Bukayo Saka, Emile Smith-Rowe, and Eddie Nketiah are all academy products that Arsenal kept faith with, and they were the Gunners' best and brightest sparks on the night.
Never look down on what you have because it looks untamed, raw, and rough around the edges! Be willing to put in the work needed to develop what you have, and you will reap the reward if you do not faint!