Arsenal Blow Away Slim Hopes Of Champions League Football As Newcastle Hit Them For Two!
All hopes for next season's UEFA Champion's League football look all but gone for The Gunners now, as the North London side lost again on May 16, 2022, to fierce rivals Newcastle United.
The match played at The Toons' St. James' Park Stadium in Newcastle, England, saw the home team hit Arsenal with two unreplied goals in the match's second half to seal all three points.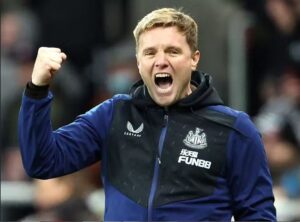 For Arsenal, consecutive losses to Top Four rivals Tottenham Hotspur, and now Newcastle United means that barring a bizarre result for Tottenham away to already relegated Norwich City in the last round of matches, The Gunners can officially kiss their Champion's League hopes goodbye till another season.
Arsenal is due to host an Everton team who desperately need any points they can rack for them to escape relegation. If their recent fortunes against The Toffees are anything to go by, it is pretty much bleak for them at this point. A draw against Everton and an almost certain Tottenham win against Norwich would make their non-qualification official.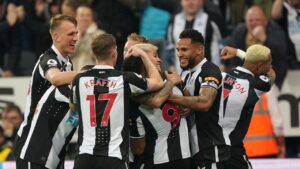 After weathering a barrage of Newcastle pressure and high-intensity football in the first half, Arsenal's Ben White broke the deadlock at the wrong end of the pitch just 10 minutes into the second half by turning a Joelinton cross meant for Callum Wilson into his own net.
Sensational January signing Bruno Guimarães' all but sealed Arsenal's UCL coffin when he pounced on a loose ball in the 18-yard-box and side-footed home for Newcastle's second and final goal on the night in the 85th minute.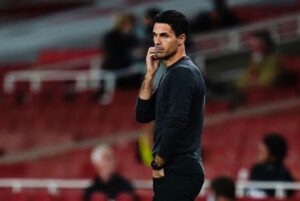 Arsenal's manager Mikel Arteta had tried to reload their guns and fire for at least a point when he sent on two strikers in place of two defenders, though, but it was totally ineffective. The move only further left gaping holes for Newcastle to exploit and exploit they did as they swarmed all over Arsenal's weakened defense till they grabbed their second goal eventually.
A few things stood out for us as usual in the match, and here are the lessons we learned from it below:
(1) Once you lose a battle in your mind, it's only a matter of time before your body catches up and manifests that defeat!
Following Arsenal's loss to Tottenham on May 12, 2022, Gunner's manager, Arteta, reportedly said that his team "lacked the mentality to push for the last Champions League spot," and he wasn't sure they were "up for the challenge."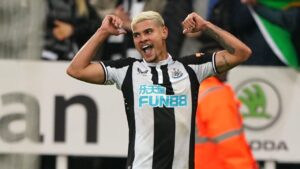 What a weird thing for the one who is supposed to motivate and inspire this same team to say about his boys, don't you agree? It showed massively in their body language and overall play tonight. They were second-best in everything and everywhere on the pitch against a highly motivated Toon army led by Eddie Howe.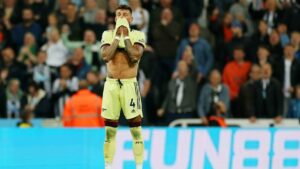 (2) You're not truly dead until you're certified lifeless!
Barely three months ago, the entire world thought Newcastle United were sure bets for relegation, but look at them now! The victory against Arsenal moves them to 12th on the log table now with 46 points to their name.
They would have found it very hard to believe if anyone had told them that this was possible a few months ago. Now they're here, and we can all learn an excellent lesson from their story – Never ever give up on something until it has been proven beyond any iota of doubt that it is over and cannot be done again!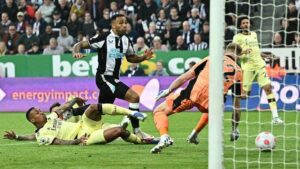 The final round of matches to be played on Sunday, May 22, 2022, promises to be a must-watch round in the English Premier League, as even the eventual champions for this season may be determined on the last day – unless Liverpool loses at Southampton on May 17, 2022.
Barring such a result at The St. Mary's, we can all expect a mouth-watering fiesta on that last day of matches then, and we will be sure to bring you all the juicy lessons and talking points from the most important games on that day.
By: Dr. Sandra C. Duru