Are You In A Church Or A Coven? Are We Still Brethren Or Cultists?
Good day, my beloved ones. The start of another beautiful week is upon us, and in all things, we must all remain grateful and full of appreciation to God for our lives, no matter what we're going through presently.
There are many challenges and trials that befall a believer, but God has made a way out for us in all things. One of the alarming challenges I have observed in the body of faith is what I want to talk about to us briefly today.
In Matthew ‭16:6‬, it is written: "Then Jesus said unto them, Take heed and beware of the leaven of the Pharisees and of the Sadducees."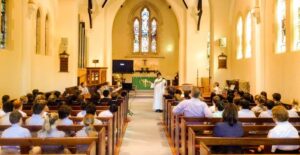 Now, before many of you act like the disciples did on that day, too, let me quickly point out that the Master's warning had nothing to do with bread, as evidenced in the below verses.
"How is it that ye do not understand that I spake it not to you concerning bread, that ye should beware of the leaven of the Pharisees and of the Sadducees? Then understood they how that he bade them not beware of the leaven of bread, but of the doctrine of the Pharisees and of the Sadducees." – ‭‭Matthew‬ ‭16:11-12‬.‬
Jesus warned the disciples and all his followers to avoid the doctrine (teachings, practices, ways, ideologies) of the Pharisees and Sadducees, who had left the faith of the fathers and become organized religions. This has never been how God has dealt with HIS children from Adam down to Abraham, all the way to Jesus Christ and the early church.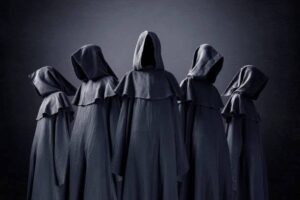 This same warning applies to us today, as what we call the church and Christianity now is a very pale shadow of what the original faith and what it means to be a believer is!
Churches today have set up their own rules, teachings, doctrines, values, and practices and boldly teach, say, do, and preach things that are clearly commanded not to be done in God's Word.
There is also an alarming lack of genuine love, care, brotherly love, and oneness of mind and spirit in our so-called churches today. Instead, we see a sickening level of envy, bitterness, backstabbing, gossipping, evil, and so-called brethren going all out to destroy, bring down, and kill one another.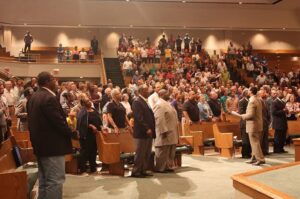 Believe me; if you're in any place where these things exist, you are not in Christ's church but a coven! If you are in a place where you must either bend to their rules and doctrines or be destroyed, you are in a cult, my dear, and these questions are to you this morning…
Are you in a church or a coven? Are we truly still brethren, or have we become cultists, with or without our knowing? Let us all examine our ways by the Word of God and see if we meet up or fall short.
The description of the early church as written in Acts 2:42-47 leaves a lot to be desired in comparison to what we call the church today!
May we all find our way back to the true heart and will of God concerning us, and stop being slaves to evil "leavens" wherever and whoever may be spreading them to us, in the name of Jesus Christ; Amen!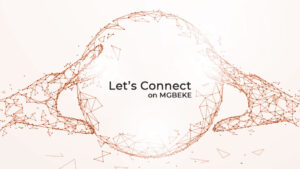 For your news, real stories, Let's Connect, and adverts, click on the link below:
https://mgbeke.media/advertise-with-us/
For your Natural Skincare Products & Supplements, click on the link below:
Do you want to support our charity work? Click on the link below: