The Vice President of Nigeria, Prof. Yemi Osinbajo, added a touch of humor and class to his presidential aspirations and the APC presidential primaries as he responded to a recent jibe by Kashim Shettima in a most unexpected way.
The VP had customized and branded popcorn and ice-cream vendors all over Eagle Square, Abuja, Nigeria, to cater to all the delegates and observers gathered for the party's presidential primaries.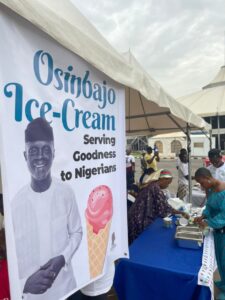 Recall that in a recent interview with Channels TV in Nigeria, the former Borno State governor, Shettima, had taken an unprovoked swipe at the VP when he said: "Osinbajo is a good man; he's a nice man. But nice men do not make good leaders because nice men tend to be nasty. Nice men should be selling popcorn and ice cream."
VP Osinbajo has now proven that he is not only nice but also a significantly matured, cultured, and wise man, unlike Shettima, who has had to issue an apology over his dim-witted statements.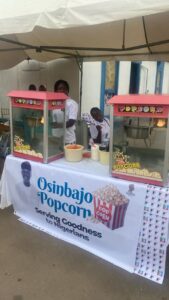 This teaches us to be careful with our words and what we say about other people, especially in the public domain. We can also learn from VP Osinbajo's fantastic manner of handling such people who publicly attack you vilely for no reason.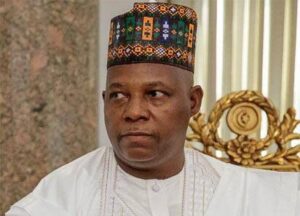 His gesture at the primaries venue today completely turned the joke around on Shettima, as everyone seeing the banners, cups, stands, and dessert all knew the source. The joke is on him today instead of VP Osinbajo.