#APCPresidentialPrimaries: Uju Ohanenye Joins Dimeji Bankole, Amosun, Fayemi, and Godswill Akpabio To Officially Step Down For BAT
It's been a stepping-down galore at the ongoing APC Convention where the party's presidential primaries are currently holding, with many prominent aspirants surprisingly stepping down for the party's National Leader, Asiwaju Ahmed Bola Tinubu (BAT).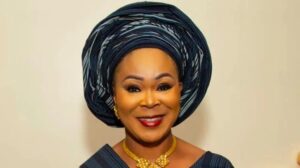 Joining an already swelling list of prominent names, the party's first female aspirant for the presidency, Uju Ohanenye, also announced her intention to step down in support of BAT. Uju said: "Nigeria needs a leader, and I decided to be the mother of the country. Nigeria lacks women's expertise.
I thank you so much, but I have found out that we need more time for that to happen. I am pleading with delegates to know that their votes are life savers. Think of your children and mothers before you vote."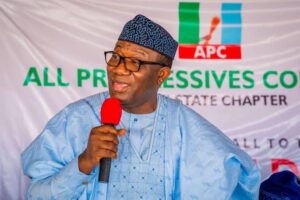 Earlier in the day, other prominent aspirants like former Ogun State Governor Ibikunle Amosun, former Akwa-Ibom governor, Senator Godswill Akpabio, Governor Kayode Fayemi of Ekiti State, and former House of Representatives Speaker, Hon. Dimeji Bankole had all shocked the delegates when they announced their intentions to step down for BAT when they were called to give their 2-minutes address.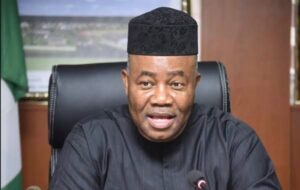 This development at the primaries shows a few vital key points to note, and they're here below:
(1) Once a Jagaban, always a Jagaban!
BAT may be old and well stricken with several physical frailties, but the man will always be an influencer like no other in Nigeria!
While other aspirants were busy lobbying and bribing delegates to vote for them, the Jagaban was busy buying aspirants to step down and join forces with him.
If that is not a masterstroke, I don't know what else is! We may fault his ways, age, and health, but nobody can deny that BAT is a grandmaster in this game called "Nigerian politics."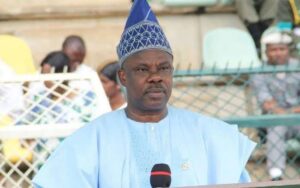 (2) These so-called aspirants and APC politicians only care for themselves and greedy interests alone.
They don't care what becomes of this country as long as their pockets are lined up with cash. I mean, how do you spend N100 million to purchase a presidential nomination form, spend more resources on campaigning for votes, only for you to be bought over by another aspirant?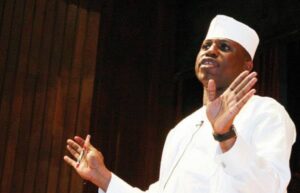 This is a very shameful thing; what these people have done today, but then again, one should really not be surprised at them too, though. After all, how many of these so-called leaders and politicians in Nigeria genuinely give a hoot about anything else but themselves?
May God save us in this nation called Nigeria…Amen!