APC North-West Youth Leader Contestant Confirmed Dead In Abuja/Kaduna Train Terrorist Attack.
Recent updates have confirmed that a contestant for the ruling All Progressive Congress (APC)'s North-West Youth Leader position is amongst those killed during last night's terrorist attack on the ill-fated Abuja-Kaduna train.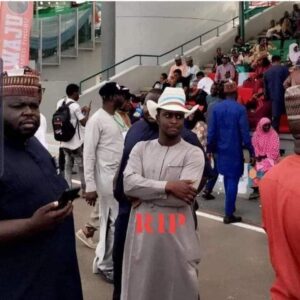 According to reports, the contestant, Muhammad Amin Mahmood, who was on his way to Abuja, died after sustaining gunshot wounds during the attack on the train yesterday, March 28, 2022.
In related developments, one of the survivors of the attack, Usman Moddibo, has also taken to social media to recount his experience and thank the Nigerian Army for rescuing him from the terrorists.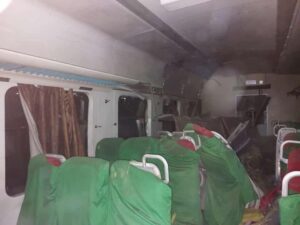 Usman said: "After being rescued by the Soldiers, we left the train and walked to Kaduna Abuja expressway now waiting for the buses that conveyed first batch to return.
Alhamdulillah! I wish to express my profound appreciation to God for sparing my life and saving us from the Bandits. May the souls of those that died rest in Peace and may God makes it easy for the captured.
Special thanks to the GOC 1 Div and all of you for your prayers. Home and safe."
The lucky survivor also confirmed that many of the 970 passengers on the train were not as fortunate as he was. This confirmation directly contradicts the earlier claims of the Nigerian Minister of Information and Culture, Hon. Lai Mohammed.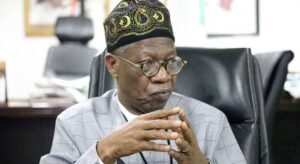 The Minister had claimed that all the passengers on the train were unharmed as they were all rescued by the Nigerian Army.
If the so-called "Honorable" Minister of Information can blatantly lie about an event as tragic and disturbing as this, then, truly, may God help Nigeria indeed!