And Another One Bites The Dust – Unprovoked Stupidity Against An Oracle Will Always Cost You Dearly!
I have constantly told everyone in and around my life that there is grace, and then there is GRACE! It is not every person who God created that can be toyed with or harassed by anyone.
Reports reached me a little while ago that the Nigeria police have apprehended my dear Amanda Chisom as an alleged accomplice of Chinmark. It may sound weird, but I haven't been able to stop rolling around in laughter ever since!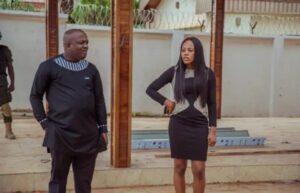 I also hear that she will be remanded until Chinmark is also found and arrested, so this is looking like a long excursion for her. Awwwwn😩😂😂😒
You see, when God said, "Touch not my annointed, do my prophets no harm," did you think HE was joking? Countless times I have said it here online – I am HIS ORACLE here on earth, and I cannot be messed with or trifled with. The consequences are always grave!
This ndi social media jobless influencer is constantly attacking my brand for no reason and totally unprovoked. Yet, she's a jobless Ponzi influencer that has been defrauding innocent people with her alleged sugar daddy Chinmark Group? Isn't God so amazing?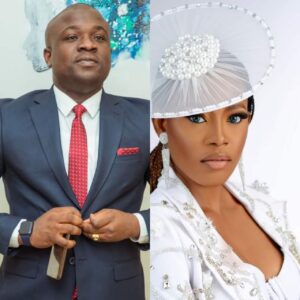 There are many things I observe and choose to ignore on social media because I do not have time to join issues with slimy scumbags who have nothing but cosmetic paste and oil inside their skulls instead of a brain.
However, the culture of bullying and trolling people unprovoked is becoming insane among Nigerians, and I will never allow or let anyone who dares to cross me in such a manner off again! The fact that a tiger crouches and moves in stealth does not mean it is afraid!
Amanda is just another brainless, pathetic twat whose dimwitted nature, lack of morals and loose tongue that runs and spills thrash like a vandalized pipeline has gotten her into serious trouble with an Oracle who never provoked or harmed her before. Her unwarranted troll and misguided words in the last 48 hours are still on my platform and she thought I was going to overlook as usual, but she only reminded me of her unfinished business with the appropriate government agencies to look into her matter once again.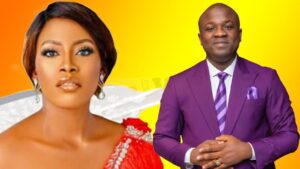 Many like her have gone on early visits to their ancestors, and many more shall follow if they all refuse to learn and live right.
I am sent to inspire millions and bless them as well, but I can also be the scorching rod that creation will use to whip many unscrupulous and ill-mannered children like Amanda, sick Jennifer, Thabita, Apiti-uka Adanna and Alika Angela into shape whenever they dare to cross me unprovoked!
Another one bites the dust, and I'm all here for it!
Ana eji uche eme ihe!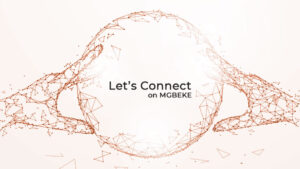 For your news, real stories, Let's Connect, and adverts, click on the link below:
https://mgbeke.media/advertise-with-us/
Do you want to support our charity work? Click on the link below:
For your Natural Skincare Products & Supplements, click on the link below:
For any other information or breaking news, please contact us at: info@mgbeke.media, contact@mgbeke.com, or send us text messages @ +1 413-777-7990