An Unhappy Person Can Never Be Happy With You – Protect Yourself!
Good morning again, my lovely people. I trust that your night's rest was splendid. Today I want to talk to you briefly about protecting your happiness always.
One constant thing in life is that there will always be expectations placed on you by different people, at other times, and for various reasons.
Now, depending on how well you are adjudged to have performed at each point, you will experience several types of emotional, and sometimes even irrational, reactions from these people.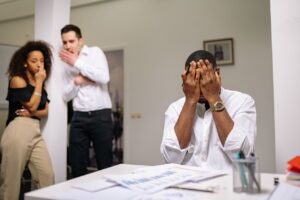 You often would give your all and do your very best for people, yet it would seem as though you've never done anything for them because of the level of their sour attitude and ingratitude towards you. Some of them would even go as far as to blatantly lie against you and spread such malicious lies around that you've never done anything to help them.
My darlings, you see, the truth is that most of the time, the problem is deeply rooted in these people, and you need to protect yourself by steering clear of them so that they don't eventually infect you with their terrible spirit and negativity.
The good book says, "To the pure all things are pure, but to the crooked, everything is shady (Paraphrased, please)." This clearly shows us that a person can only give what they have inside of them.
You need to learn to protect your heart from people who are not happy with themselves because they can never be happy with you. You cannot give what you don't have! If they have no light, happiness, or joy inside of them, there is no way they'll be able to reflect it on you or anyone else at that.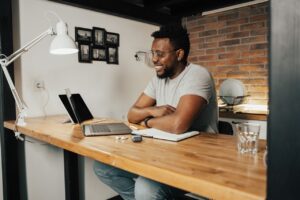 Back in 2016, when my ordeal with Edith Modebe began, I remember how I used to be very sad and even cried at a time because I kept thinking, worrying, and wondering what I had ever done to this woman to deserve all the hate and evil she relentlessly did against me. I wish I knew what I now know back then; I would never have been bothered about her vicious attacks, false allegations, and devious scheming.
My people, always remember that a bitter and miserable person does not need you to offend them before they start seeking your hurt and downfall. The fact that they can see that you're happy and winning in life is enough crime against them in their twisted and demented hearts!
Not to worry, though. The same way God Has rubbished and utterly disgraced Edith in my life; totally vindicated, cleared, and saved me from all her wicked schemes, plots, traps, and lies, HE will come through for you too! The Lord shall fight for you, and you will hold your peace.
I'll remind you about this one more time before I leave this morning, my dears: An unhappy person can never be happy with you no matter how hard you try. Protect your heart from their bitterness always, and may God continue to keep you…Amen!
Have you subscribed to our free newsletters yet? You can get new articles like this in your inbox each week if you sign-up, so kindly do that if you haven't yet. God bless you.