A Mentor Is Not God – Let Us Pray For Cubana Chief Priest!
The enemy within is worse and greater than the one without. As the famous African saying goes: "If death from within your house does not kill you, the one coming from outside can not harm you."
Of course, isn't it written too: "For the son dishonoureth the father, the daughter riseth up against her mother, the daughter in law against her mother in law; a man's enemies are the men of his own house." – Micah 7:6.
Things and times are tough and trying for Pascal Chibuike Okechukwu 'PACO', popularly known as Cubana Chief Priest, presently. Many speculate that he's seemingly paying for wrongs he's been involved in from times past.
Issues with the law, an EFCC inquisition, arrest and detention, and some other current matters may not be public knowledge. Yet, many of his afflictions have a timing and pattern that depicts only two possibilities: It is either God is truly mad at him and determined to punish him, or he is currently caught in a siege of internal hate, envy, and a sinister plot to systemically deal with him till he eventually loses his life.
Either way, we firmly believe and urge everyone to please pray for Cubana Chief Priest before he becomes another statistic of "Gone Too Soon" promising young men.
He deserves to be lifted in prayers at this time, regardless of his sins and flaws. Everyone has an element of good in them. Pascal 'PACO' is a loyal servant and friend, but he's found himself amid too many enemies.
He has gone way too far than they ever imagined, and they're now trying to cut his wings, break him down, and eventually kill him. Many people rode on his wings when they thought he could never fly, but now that he's decided to fly on his own, they want to shut him down.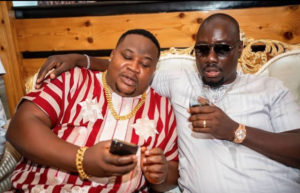 He might sometimes come across as being pompous, hard-hearted, and highly extravagant, but he is a silent philanthropist that does many things for lots of people without making noise. He has his negatives about him, but that does not justify being plotted against and getting ostracized.
Must you destroy someone because you're no longer friends with the person? Why must you seek to kill a person because you fell out with them? You should not kill a person or choke them because God used you for them! Have you not heard that when two brothers fight, a stranger reaps the harvest? Uche unu odi'kwa ya?
Yes, he may not have been a perfect person and has shortcomings, but who does not have their flaws too? Let he that has no sin cast the first stone!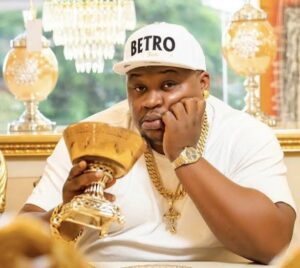 Cubana Chief Priest's latest ordeal serves some vital lessons for many young people coming up in life, especially in this generation of ours.
(1) Beware of mentors whose tenure/phase/duty in your life is already accomplished but do not want to relinquish their grip on your life. Yes, they were there for you when you were struggling and had nothing, but that doesn't make, earn or give anybody the right to become a god you worship.
Never be an ingrate to those who were there for you in your journey through life, but thou shalt never worship them either!
(2) Keep alert whenever you're winning and rejoicing because jealousy and envy will reveal the faces of those fiends pretending to be friends around you!
Never get so carried away in the euphoria of the moment that you completely lose your guard this way. Envy can make even the sweetest and the closest person to you turn against you if they don't yield themselves completely to love.
(3) All that glitters in life is not gold. Hence it is not everything that presents itself as an opportunity that one should embrace and jump on. As a young person, and even the elders, it's not all appointments or offers made to us that we should accept!
Pascal recently dabbled into politics with some people of highly questionable character that are well known for certain alleged crimes they're yet to answer for. This may also be part of the problems he's currently battling with. After all, one does not ask why a lizard came to pay you a visit in your living room if you go in with an ant-infested piece of wood and leave your door open.
His recent associations also raise a question that begs an answer: Are these men truly into the hospitality industry as portrayed, or are they using it as a cover for their money laundering fraternity? Time, indeed, will tell.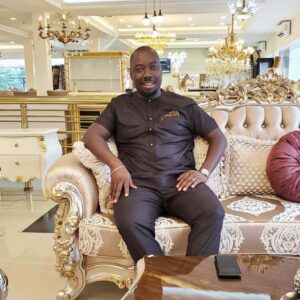 (4) Make sure that the people you keep in your inner circle and around you are not leeches who only want to take without ever giving or contributing anything in return!
As much as you can, try to ensure that most if not all of your relationships are symbiotic and not parasitic. You can not all contribute the same things and to the same level, but no one must be found doing absolutely nothing and only taking all the time.
It's a lot of fun when friends and associates gather, and everyone is like a boss in their rights, you know? Like when you guys have "Bitters" brands that are supposedly different, yet we have come to understand that all these bitter drinks are the same content packaged in different bottles with various labels for the consumers.
Even Nkechi can also have the same drinks repackaged for her from the same source packaging it for them and tag hers "Asa Bitters," as a proper Asa Mgbeke that she is…lol.
If they have been able to co-exist, grow together, and collaborate in many ways like this for as long as they have, why is Satan now firmly seated in their midst? We pray they don't end bitterly cold eventually.
On a final note, stay humble in all you do. Keep doing your good in every way you know how to, and God's infinite mercy will surely make a way of escape for you from all the traps, evil devices, and devilish conclusions against you…Amen!
By: Dr. Sandra C. Duru