Prosecutors say a New Jersey man forced his 12-year-old nephew to clean his fentanyl paraphernalia, causing the boy to fatally overdose.
Troy Nokes, 35, of Blackwood, was charged earlier this week with first-degree aggravated manslaughter and first-degree strict liability drug-induced death.
He is also charged with second-degree employing a juvenile in a drug distribution scheme, six counts of third-degree endangering the welfare of a child, two counts of third-degree aggravated assault, as well as multiple other counts.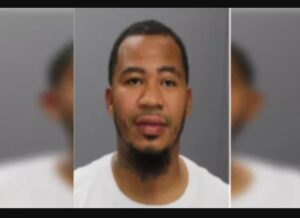 Detectives from the Camden County Prosecutor's Office Special Victims Unit and Gloucester Township Police Department were alerted after Nokes' nephew was found unresponsive on a school bus on January 24, the Camden County Prosecutor's Office said in a news release.
A school nurse performed life-saving measures until EMS arrived, while officers and school staff took action to ensure that no other children and staff were in danger.
The boy was transported to a local hospital, but died on February 1, the prosecutor's office said.
A post-mortem examination conducted by the Philadelphia medical examiner's office deduced the cause of death "was Drug Intoxication, specifically fentanyl," the prosecutor's office said.
The prosecutor's office said the boy lived at a home in Blackwood where Nokes is accused of manufacturing fentanyl the weekend before the child's death.
Nokes is accused of directing the young lad to clean paraphernalia that contained fentanyl. "Witnesses indicate that the child was not wearing gloves at the time," according to the prosecutor's office.
Prosecutors also charged Joanna Johnson, Nokes' co-defendant, in connection with the case. She is accused of tampering with evidence and hindering the apprehension of Nokes.
Nokes and Johnson were arrested by the United States Marshals Service Regional Fugitive Task Force, the prosecutor's office said. They are being detained at the Camden County Correctional Facility, pending a pre-trial detention hearing.
Fentanyl is a highly dangerous synthetic opioid that is around 50 to 100 times more potent than morphine.
Some dealers are mixing illegally-made fentanyl into other drugs, such as heroin, cocaine, methamphetamine, and MDMA, according to the National Institute of Drug Abuse.
Earlier this month, six cadets from the prestigious West Point U.S. Military Academy were hospitalized after overdosing on fentanyl-laced cocaine while on spring break in Florida.
The investigation into the death of Nokes' nephew is ongoing.
BY: KHALEDA RAHMAN