A Good Woman Is A Divine Blessing That Saves Even The Most Shameless Of Men – Choose Wisely!
Today is a great day, and I do not mean or say this in line with the everyday affirmations of positivity that I always do and also encourage others to practice too.
No. Today is indeed a great day because I have seen the Lord's goodness in a way that really astounded and also humbled me tremendously because HIS Words came alive to me in a fantastic way!
The scriptures say: "Who can find a virtuous woman? For her price is far above rubies. The heart of her husband doth safely trust in her, So that he shall have no need of spoil. She will do him good and not evil All the days of her life." – ‭‭Proverbs‬ ‭31‬:‭10‬-‭12‬.‬
My experience this beautiful morning has expanded my understanding and love of these particular words of wisdom from King Lemuel, and I want to admonish my single Odogwus yet to settle down to heed these words wisely.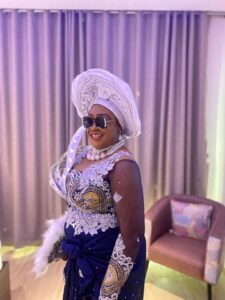 See, a home with a good wife and mother keeps shame and embarrassment away from the man and saves their offspring from needless and avoidable battles in life, too. My Odogwus, please marry a good woman who will "do you good all the days of your life o!" And Omalichas| Asa mmas, do not marry randy, brainless, cruel, shameless erratic men and bottom-feeders who bring only shame to the family due to their greed, wickedness, imprudence, and lack of wisdom.
So, this morning, I got a call from Attorney Nkechi Ibeneme, a renowned senior lawyer in Imo State and Nigeria. She is also a senior lecturer at a Nigerian university, married to a well-respected medical doctor and elder statesman, and a blessed mother of well-educated professionals, too.
She reportedly stumbled on the post I made about my stolen foodstuffs, money, and the intimidation by one erratic Prof. Kingsley Chimezie Okorie, SAN. To my utter amazement, she called and paid off part of the money owed by Kingsley Okorie's wife's elder brother Geoffery Obinwa Amadiegwu, who runs a fraudulent foods export and logistics company named GOLEGOA GLOBAL LIMITED | GOA FOODS EXPORTS & LOGISTICS, which has no office as he always claims in most of his bogus and misleading social media adverts created to defraud unsuspecting customers.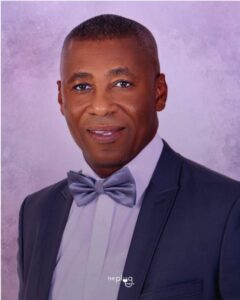 Dr. Nkechi Ibeneme happens to be one of my favorite fans and followers on my Daily Motivational and Inspirational guide. And, according to her, she wouldn't want anything that would distract my service to God and humanity.
Hence, she decided, as a good mother with a conscience, to pay off part of the money for all the stolen foodstuffs, goat, cow, and the refund for the money paid for the shipping of the items that were not shipped to date for peace to reign. She did this on compassionate grounds as a respected senior attorney, mother, and elder in Igboland.
She pleaded with me to hand over to God and focus on my good work and caring for my beautiful children. She sent in N300,000 because she hates to see the tears of hardworking and decent single mothers and widows.
According to Dr. Nkechi: "After all the betrayal, humiliation, pain, and the evil plots you've been through in your journey of life, and conquered, I have always admired your heart and the way you have continued being good and generous to people even when they don't deserve it.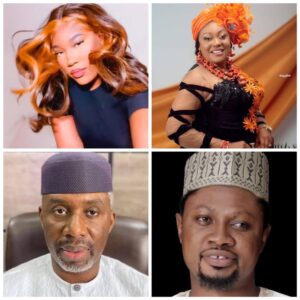 You are one person I'm sure does not deserve any of these type of injustice that has been meted out against you. I am pleading with you to let this go and stop fighting, not because you are weak or stupid, but because you have fought well, made your point, and clearly won already. So, please, I would love for you to let it go now and focus on your God-given purpose and assignment and continue being a blessing to many others like you have always been."
Then, as a good father and leader in Imo State, too, my good friend and brother, Hon. Uche Nwosu also mediated on behalf of the shamelessly irresponsible SAN and Professor of Law and sent in the sum of N400,000 for the foodstuff.
Also, my beloved brother and friend, the owner of Harmony Garden & Estate Development Limited, Hon. Audullah Saheed Mosadoluwa, fondly known as Mr. Ibile, sent in the sum of N2 million, and another N2 million was sent in by the Group Managing Director of Mgbeke LLC Group, my beautiful and peace-loving daughter, Empress Anita Duru, in an overwhelming show of love and support to console me for all the trauma and horrors I had to endure during the ill-fated transactions with dishonest | fraudulent and irresponsible Geoffrey, and Professor Kingsley Chimezie Okorie.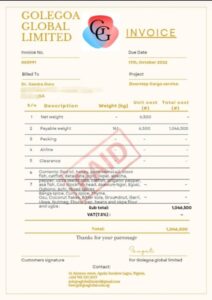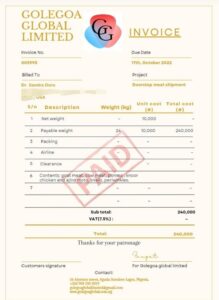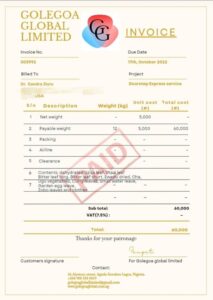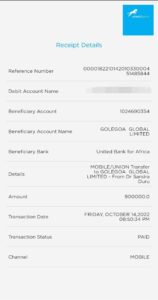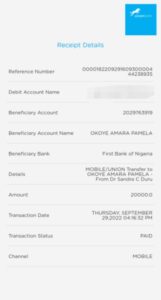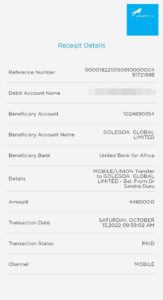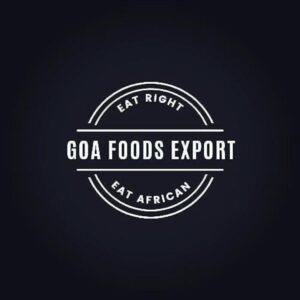 I want to express my deepest and most sincere appreciation to these great minds, leaders and reasonable people today, and I also pray that the genuine love and compassion they have shown will surely be repaid by the One who sees and hears all things, in the name of Jesus Christ; Amen!
Finally, my people, I leave you with this advice from the Apostle Paul: "And whatsoever ye do, do it heartily, as to the Lord, and not unto men; knowing that of the Lord ye shall receive the reward of the inheritance: for ye serve the Lord Christ." – Colossians ‭3‬:‭23‬-‭24‬.
My selfless obedience to the leading of God to bless as many as I can reach with the words of inspiration and motivation I write every day has yielded blessings and support for me today from where I never eyed or expected.
What have you done with what has been committed to your own hands, too, in life? How have you handled that God-given purpose and ministry to date? You can never tell who is listening to and watching you in life; hence applying yourself totally to your cause is not an option – it is a must!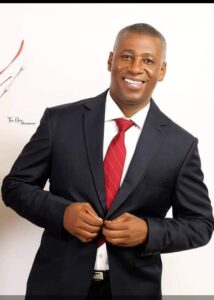 In as much as the above mentioned kind-hearted people have have paid off the debts owed by Kingsley Chimezie and his dubious| dishonest | heartless inlaw Obinwa Geoffery Amadiegwu, it does not errase the fact that they stole my money and fooddtuffs. It does not errase the fact that they collected the huge amount of money for shipping, received all the food stuffs, confirmed that they have bought the cow, goat and other items in writing as they were instructed and paid, yet did not ship them to us till date – it's called STEALING, this part is a criminal case! A BREACH OF CONTRACT and an award of compensatory damages MUST BE MADE! NO MATTER HOW the erratic and uninformed professor of law, K.C. Okorie and his cohort sees it ! OBTANING BY FALSE PRETENSE is also criminal and if found guilty to the crime, has a jail period! I am a very patient and smart fighter for justice. Justice will prevail!
Whichever way it's ruled on, they are thieves and shameless bottom-feeders and they deserve every punishment from the universe.
Ana eji uche eme ihe!
Prof. Mgbeke loves you❤️