BOSTON, MASSACHUSETTS, UNITED STATES, April 25, 2022—A former Massachusetts police officer pleaded guilty today to 21 counts of child rape and sexual assault that occurred over 27 years, Suffolk County District Attorney Kevin Hayden announced.
Patrick Rose, 67, also a former president of the Boston Police Patrolman's Association, was sentenced by Judge Mary Ames to 10 to 13 years in prison and 10 years probation following his release.
Several of Rose's six victims delivered victim impact statements.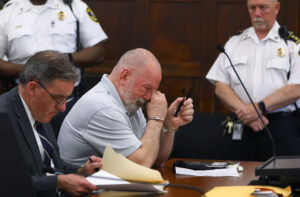 One of the victims talked about the "dead-soul feeling of emotional pain" the victim experienced because of the abuse.
"I saw you for what you are—a coward, a predator of the weak and the defenseless," the victim said.
Another victim said of Rose: "Your reputation? Gone. All you will ever be remembered as is another creep who has nothing going for him. Your job as a cop protecting people? Will that's quite ironic isn't it?"
Prosecutor Audrey Mark pointed out Rose's position and his violation of the children's trust.
"He had these children's trust from the beginning. He didn't need to gain it. In his position, he had their trust. And he violated their trust over and over. He violated their bodies. And these children, and these adult survivors, will live with that trauma for the rest of their lives," Mark said.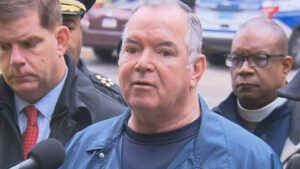 Addressing media following the plea, District Attorney Kevin Hayden said "we can only hope that this plea today provides some level of healing and recovery for (the victims). Anyone who was in that courtroom today knows a tremendous courage, fortitude, and bravery that they withstood throughout this entire horrible incident. These are monstrous, monstrous acts," Hayden said.
"It's very heartbreaking to see people who are supposed to be protecting our children now the ones sexually assaulting them. It's terrible! " – Dr. Sandra C. Duru
What do you think of this horrible thing done by Patrick Rose, the ex-cop? Leave your comments in the comments section.