8 Doctors And Nurses Who Treated Diego Maradona Till He Died Face Up To 25 Years In Prison For Football Icon's Death
Great Argentine and world football icon Diego Armando Maradona's medical staff comprising 8 doctors, nurses, and a psychologist, are all looking at a minimum of 25 years in prison for the alleged murder of the famous footballer.
Maradona, 60, died in November 2020 from what prosecutors now claim was a result of fatal omissions by the medical staff, and they've all been charged with "simple homicide." If convicted, they would all be sentenced to 25 years in prison after their court trials.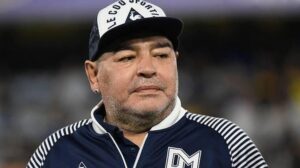 The legendary footballer had a surgical procedure to correct a subdural haematoma a few weeks before his death and eventually died from a reported cardiac arrest.
Now, in these latest developments, prosecutors have reportedly questioned the conduct of each of the accused medical staff, who either actively or unintentionally omitted vital things that proved fatal and claimed the patient's life.
According to reports, a 236-page document has been submitted by the prosecutors against the medical staff now charged with "simple homicide," which is a legal term for taking another person's life deliberately.
This legal action reportedly became necessary after a medical team set up in 2021 to investigate the football icon's death recently submitted that his medical team had allegedly acted in a "deficient, reckless, and inappropriate manner," which resulted in his death.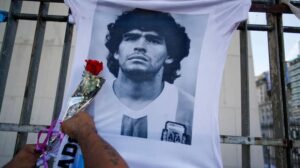 Named among the defendants are Maradona's neurosurgeon and personal doctor, Leopoldo Luque, psychologist Carlos Diaz, nurses Gisella Madrid and Ricardo Almiron, their boss Mariano Perroni, psychiatrist Agustina Cosachov, and doctors Pedro Di Spagna and Nancy Forlini.
Their attorneys have petitioned that the cases against them be dismissed, and they have all pleaded not guilty to the charges against them.
There were three days of national mourning in Argentina after Maradona died in 2020, after which he was buried in a cemetery close to Buenos Aires, Argentina.
This latest development teaches us all to be very careful in the discharge of our duties and never to be caught being slothful or slacking in them at any point in time.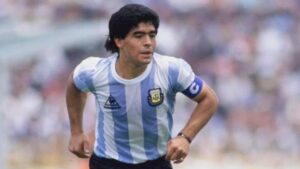 Even if there's no physical life directly depending on your efficiency, your life and testimony as a person and skilled personnel are at stake, and this must never be trifled with.
We will continue to bring you updates as things unfold in the case.