One of my favorite stories while growing up was from an old book called "My Book of Bible Stories". It recounts the events that transpired when King David's first son, Absalom conspired against him and sought to take the throne in a classic coup d'etat style.
But for the counselors he chose to listen to, Absalom very nearly succeeded too. In summary, his coup failed because he had a bunch of terrible advisers. This mistake also cost him his life eventually.
A piece of advice is described by the Oxford English Dictionary as the "Guidance or recommendations offered concerning prudent future action".
In a much more down-to-earth way of defining it though, I'd add that advice is that word or series of conversations you have with someone or a group of persons when you're at a crossroad. it is what you seek when you may not exactly know what to do about that particular situation, challenge or decision you're faced with.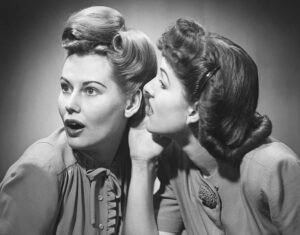 Needless to say too though; whatever you're offered, in terms of counsel, has the potential to either make and save or break and utterly destroy you.
Hence, the need for advice and the urge to seek counsel must be very carefully balanced with the discernment required to know whether what you're being offered is life or death.
"He that walketh with wise men shall be wise, but a companion of fools shall be destroyed," the good Book says in Proverbs 13:20.
So, no matter the predicament you find yourself in, here are 6 types of counselors you should avoid with all diligence whenever you require advice:
The Chronic Gossip: Never listen to people who are known to be very active gossip; they will rarely have anything profitable for you in terms of counsel. Why? They would mostly always say you can't or shouldn't do something, because they heard that their cousin's neighbor's brother's distant first aunt said it doesn't even work out because her uncle's maternal great-grandmother's elder…you get the drift already, don't you? Seeking counsel from such people is just a waste of time because all they peddle is gossip and: "They said, he said, we said". Now, what good could logically come from anyone who does that…like seriously?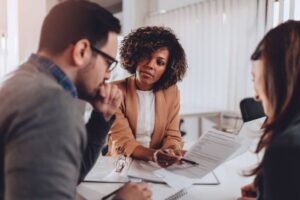 The Purposely Misguiding: This is a very common feature in Nigerian movies, and it is pretty darn horrible! A supposed friend would encourage his/her friend to continue in evil and silly acts, yet they are the exact opposites of what they advise others in their own homes. It's not every person that offers you counsel that has your interest or wellbeing at heart. Some are just awfully evil people whose only goal is to mislead as many as are unfortunate enough to approach them for counsel. A word, they say, is enough for the wise!
The Prejudiced: One vital thing to always consider whenever seeking advice from anyone is that person's disposition towards your situation or plight. For instance, a person who believes that a young man should never marry a single mother will always advise – either directly or subtly, against it no matter how wonderful the lady in question is. It is your loss if you swallow such biased counsel.
The Uninformed: There are also the alarmingly ignorant folks who know next to nothing about what they're asked yet wouldn't ever admit to their ignorance. They even go on misleading people with their jargon in the name of advice. You know those types of people who wouldn't know anything about the information or counsel you seek, yet for goodness-knows-why would deem it immoral for them to own up to the fact that they don't know? Yes, these lots are the worst of them all!
The Unverified: A lot of myths and superstitions virtually became law for most of us that grew up in Nigeria. Sadly too, a lot of these things were shoved down our throats as "wise counsel" we couldn't refuse. Parents would advise one to never whistle in the night because it would attract snakes; never sit by the doorway to eat because you would never be satisfied; you must pull the ear of a baby or little child if you ever said he/she looked fat or chubby or else the child would lose weight.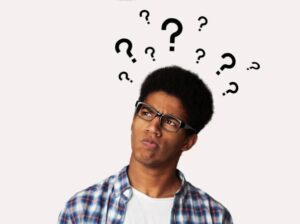 I can almost burst into tears just remembering some of these fallacies we swallowed hook, line, and sinker back then. My point here is though, a lot of people tag the counsel they give as an irrefutable fact when in reality it is nothing but a hoax. So, wisdom is indeed profitable to direct.
The Limited Sentimental View: Like the biased counsel giver, some people can never see beyond their nose, hence they'll never see the bigger picture about anything in life. Seeking counsel from such is guaranteed to be quite risky, one-sided, and generally myopic, as they'll rarely ever see, nor say things from any other perspective but theirs.
As much as it is said that "there is safety in the multitude of counsel", one must also never forget to examine every piece of advice one receives against whatever it is you firmly believe in for balance and proper direction.
Isaiah 8:20 says: "To the law and to the testimony: if they speak not according to this word, it is because there is no light in them."
Filter everything you read, hear, and see and take that which best serves your interest and God's purpose for your life always.
As always, i'll leave you with this prayer:
May the good Lord always watch over you, and grant you the grace and wisdom to know and escape from evil counsel, in the Mighty Name of JESUS CHRIST, AMEN!