5 Important Values Every Couple Must Have To Build Lasting Marriages.
There was a time when arranging marriages used to be parents' joy. They would practically marry off their sons and daughters to any suitor they deem good enough to build or service mutually beneficial relationships. Those days are long gone.
Finding the right partners for marriages now has become the responsibility of the children, with many parents hardly having a concrete say anymore in whom their children and wards choose as life partners.
If the never-ending woeful tales that pervades our society are anything to go by, we can see that maybe we should have stayed with the wisdom of our parents regarding marriage.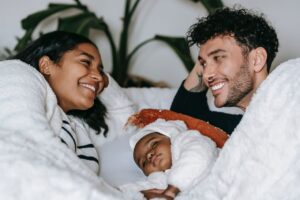 All over the TV, radio, and social media, harrowing tales of betrayal, infidelity, domestic abuse, paternity crimes, separations, and divorce are almost all you get to see about marriages. So much so that many young people are now even terrified to venture into matrimony.
God cannot be mocked, nor any of HIS work undone by our frivolous living and ways, though. This is why, even amid all this chaos and systemic madness in relationships, there are still many happily married couples in this generation. They are the living proofs that it is still very possible to build a strong, lasting, committed, trustworthy, and love-filled relationship with someone in this present age!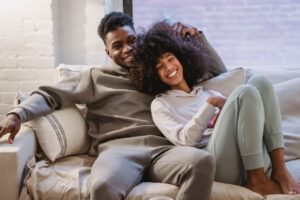 As hard and almost impossible as this may sound, it is pretty simple and very possible if you follow these five principles diligently. These values and principles are well displayed in this attached video too, but here's a much better breakdown to help you get that dream partner and marriage too:
(1) Those that build together grow together. Symbiotic marriages are easier to maintain and enjoy than when it is parasitic. A union where one partner only takes without contributing anything of value will one day lead to frustration, deep resentment, and the eventual demise of such marriage.
Don't just be a receiver in the home. Even an uneducated and formal illiterate can still bring many things to the table. There is no one in life who has nothing to give! You may feel it's insignificant, but if you give it with joy and all your heart, you will be well appreciated by your partner, and your love will blossom.
(2) Money does not corrupt a man. A man's character and untrained desires are what corrupts him! Money is an enabler that empowers people to do all the things they've always desired.
Make sure that whoever you plan to end up with, or are already stuck with, for life values edifying things and not someone with a silly bucket list of profanities. You may kick the bucket before your time if you ignore this principle!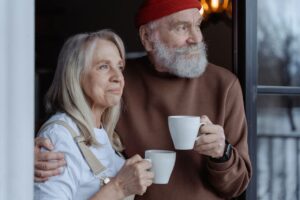 (3) With an abundance of wealth comes a lot of temptations. Here your true nature comes to the fore. Marry a person who genuinely fears God and respects you when there is nothing.
The tendency that they will remain unchanged when abundance comes is far greater than the ones who never had any such respect for you or fear of God before. Why would you even be equally yoked with such a person in the first place?
(4) Get rid of the typical African man's "my wife must not have more money than me" syndrome if you yet suffer from it! All you need is to ensure that you marry a good woman, and her financial status or capabilities will pose no problem or threat to your household.
Even those broke and parasitic women can be super demonic and a massive pain in your butt when you fall into the wrong hands, so what are we now saying? The problem is never money but the true nature and character of your intended partner.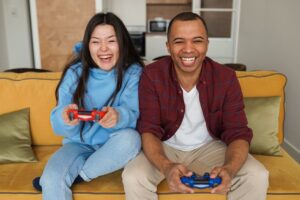 Work on your self-esteem as a man, and don't ever let yourself feel threatened by any woman's deserved progress, let alone your woman!
(5) Don't ever forget the hands that fed you when you were hungry and down! Be it your spouse, friend, business associate, or relatives. God's peace will never depart from you, and HE will continually lift you when you practice this principle.
Always remember the sacrifices your partner has made and still makes for you, and never let any opportunity to reciprocate or show your genuine appreciation to them pass you by.
These are a few values we firmly believe will help you build and maintain a solid and love-filled relationship and marriage with the right partner.
We can only share these values with you, though, but applying and reaping the benefits thereof is entirely your responsibility. May Godguidese you and never let you fall into the wrong hands as you seek true love in your life…Amen!