3 Major Lessons As Daystar's Pastor Sam Adeyemi And Family's Relocation To America Trends Again
The Senior Pastor and Founder of one of Nigeria's largest Pentecostal assemblies, Daystar Christian Center, Pastor Sam Adeyemi, reportedly relocated to the United States of America recently. Still, his decision is currently trending in Nigeria for a few interesting reasons.
One of these is a recent tweet by a famous influencer asking that people "should pray for Pastor Sam Adeyemi," and this opened a barrage of exciting angles filled with many lessons.
Recall that the much-loved and very respected Clergyman was one of the few prominent Nigerians who stood with the youths in Nigeria all through the October 2020 End SARS protests.
The protests ended in a brutal and bold execution of countless youths at the Lekki Toll Gate in Lagos State, Nigeria, on October 20, 2020. Still, the ripple effects spilled over and prompted the clergyman to seek permanent residence elsewhere.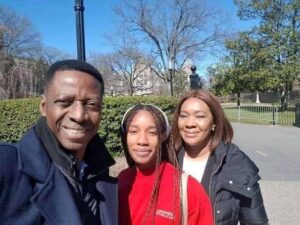 According to sources, some undisclosed individuals tried to have Pastor Sam and several others convicted for their supportive role to the youths, but the case was eventually thrown out of court for lack of substance.
The experience, and alleged threats to the safety and lives of his immediate family, did not get thrown out of the Pastor's mind, though, as he reportedly opted to ditch Nigeria because of these series of events.
In one of his many viral quotes, the notable author, public speaker, and pastor once said: "Life is too precious to be spent fighting other people. This is a lesson that people should learn and learn quickly."
Pastor Sam took his advice and decided to secure the mental and physical health of himself and his family.
We believe that this is a very noble thing to do, considering the sacrifices it required of him, and here are a few lessons to learn from his move.
(1) Your First And Most Important Allegiance Is To Your Family!: Even the scripture says that a man who cannot take care of his household is "worse than an infidel, and such has denied the faith."
For someone of Pastor Sam's wealth of knowledge and experience with scriptures, it would be a safe bet to admit that he knows this and acted upon it to secure his family.
No matter what you achieve in any other area of your life, if you fail to protect your immediate family as a man, there is a huge question mark on your legacy – that's if you can even be considered to have any legacy, though.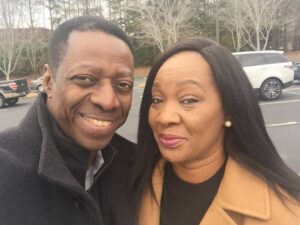 (2) No Matter Now Good You Are, You Can Never Make Everyone Happy: To think that when the news initially broke that this clergyman had relocated with his family, some Nigerians were dissing him validates this vital truth.
You cannot please everybody…you are not jollof rice! Whatever you do, and however much you put yourself on the line, there will always be a section of people who are so filled with an ingratitude that they accuse God of not doing enough for them from time to time too. So, if they can pick on God with their entitlement attitude, who are you not to get picked on by them?
Do your best and give all you can every time you have an opportunity to do so, but also be mindful of those you do such for.
(3) Know When To Remain At The Forefront And When To Retreat: A wise man once said that it is only a fool that goes to battle and does not return.
Knowing when to draw your sword and when to sheath it is a very vital skill that everyone should have. Backing away from a battle doesn't always mean that you have given up on the war. It just means that you understand that only the living gets to fight another day, and live you must if you truly intend to make the kind of impact you dream of in life!
At the end of it all, may God continue to keep us safe from evil wherever we find ourselves in life. Amen.
Do you think the pastor should have stayed behind and not left the country? Please share your thoughts with us in the comments section below.
By: Dr. Sandra C. Duru