3 Hot Questions Over Police Inspector's Death During Marathon Sex With Widow In A Hotel.
The Oyo State Command of the Nigeria Police Force is yet to confirm or deny currently trending reports that one of their Inspectors was recently involved in a fatal sexual romp.
According to reports, an Inspector attached to the Eleyele Operation Department, Ibadan, Oyo State, Nigeria, named Ogunlade Michael, 47, passed away while having marathon sex with his widowed lover at the Hotel The Classical, Oke-Ado in Ibadan, Oyo State, Nigeria.
We have reliably gathered that Adewale Osifeso, the Oyo State Police Public Relations Officer, PPRO, has not been on hand to issue a statement regarding this sad event yet.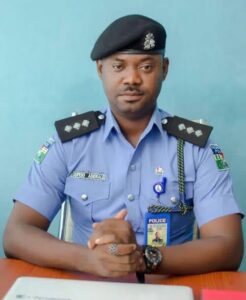 Eyewitness accounts of the incident reportedly claim that Inspector Michael and the unnamed woman checked into the hotel on Sunday afternoon, but the woman rushed back to the hotel reception to raise the alarm not long afterward.
The witness, who works at the hotel, allegedly said: "We quickly informed the police at Iyaganku Police Division. They came around quickly, but before they would take him to a nearby hospital, he had given up the ghost."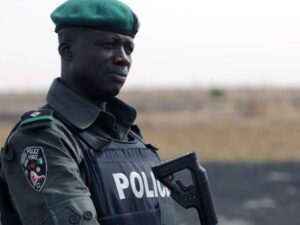 Reports also gathered have revealed that the late Inspector Michael and this woman had been lovers since she lost her husband in 2014. He allegedly pays her rent and children's school fees and takes care of her like a husband. The couple also allegedly only meets on Sundays at predetermined clandestine locations, which raises a few questions in our minds.
We also gathered a few other pointers from our observations and many of the comments made online about the incident. Here are our questions and observations below.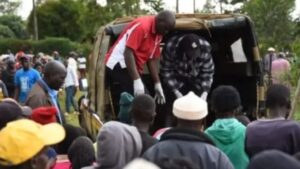 (1) Was this a case of infidelity-gone-wrong?: According to reports, the late Inspector was a married man, but that didn't stop him from having and allegedly maintaining another woman outside for almost 8 years before he kicked the bucket.
The fact that they reportedly only meet on Sundays and also meet at discreet locations reeks of it being an apparent extramarital affair. Sadly, it has now cost the Inspector his life, as he has also made his legal wife a widow.
Stick to one woman and make the most out of your marriage, dear men! There is no ugly woman out there, but only unkept women. If you take good care of your wife and help her to also take good care of her body and appearance by buying her some quality Mgbeke LLC products, like those girls you keep chasing outside, you will surely enjoy her a lot and save yourself tons of money in the process too!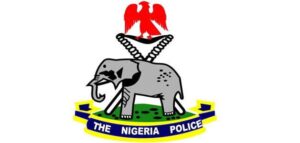 (2) Was this another case of spiritual or fetish attack?: There are currently numerous claims online that the poor Inspector may have been a victim of a traditional African charm called the "Thunderbolt."
This charm is used by jealous and evil husbands or even suitors to kill any other man that has sexual relations with their woman. While it is a possibility, we don't buy this school of thought, though, because the woman in question has been a widow for a long time. And, they have been meeting for sexual "fellowship" like this every Sunday for at least 8 years now, so this thunderbolt theory doesn't entirely cut it.
(3) Was this another case of trying to do too much with too little?: While many people focus on a woman that survives a fatal sexual romp with a man, almost nobody immediately pays any attention to the deceased man's medical history until an autopsy report comes out.
In the late Inspector Michael's case, eyewitnesses are also alleging that the officer "took an energy booster" before proceeding to begin sexual intercourse with his lover. If this is true and the late officer happened to have blood pressure or any related medical condition, taking such chemically induced boosters would only surely boost him to an early grave!
Dear men, please know your limits regarding sexual exertions, and even more importantly, know your health status and take care of yourself diligently! Yes, we know that it can be a massive slap on a man's ego if he cannot satisfy his woman, but isn't that what natural, 100% organic, and purely herbal supplements like Mgbeke's "JuiceHim Ojege7" are for?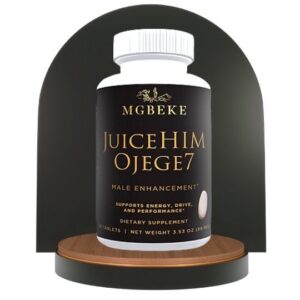 Don't die before your time by taking all those chemically prepared sexual enhancers and supplements because you want to please a woman sexually.
May God grant the family he left behind the peace and grace to bear his loss, amen.