Prof. Mgbeke's Sunday Sermon – May 1, 2022.
Good evening to you, my lovely people. I hope we've all had a great weekend so far?
Thanks to the holidays in many parts of the world, some of us will have the opportunity to extend our rest and get refreshed better than we used to. In all things, we give Almighty God all the glory and thanks.
While some people are already relishing the prospect of spending more time at home with their wife and children, there are another set of men – and women too, we must say – who cannot wait for the holiday to be over so they can escape from the house.
My darling Asa mma Mgbeke, today's sermon is more for the ladies than our Odogwus who had their part last Sunday. There is a very thin line between being a wicked witch in your home and trying to be political or tactical with your man.
To be very clear, too, though: there are none of these instances that are right and should ever be done with your man! Your marriage and home should never be a place where you resort to such theatrics.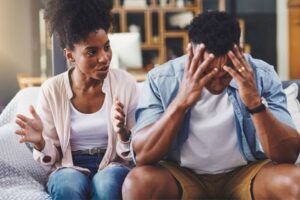 So, just in case you've been doing certain things in your home without knowing the implications, here are two traits that show that you're fast becoming a witch in your marital home and need to repent quickly!
(1) Trying to control your man with attitudes, tantrums, and withholding sex from him to subdue him is witchcraft.
When you operate in manipulation, you are operating under a witchcraft spirit. When your goal is to control someone or manipulate them into your will, that is a witchcraft spirit.
You might not be using a potion or magic, but you are using your body, your words, and your behavior as the tools to perform the manipulation ritual. Hence, you are as guilty as those caught in a coven or flying on broomsticks at midnight.
Besides, the Bible teaches against such behavior in 1 Corinthians 7:3-5, and rebelling against HIS Word is akin to witchcraft!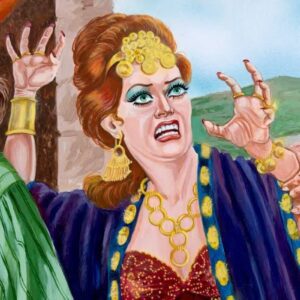 (2) Deliberately frustrating a man or leading him astray against what is right because you know he loves you and will always listen to you is equally witchcraft!
This kind of behavior is associated chiefly with a Jezebel spirit. Jezebels can do their "hocus-pocus" most effectively on Ahab-type men. These are men whose will are weak, and they cannot stand up for the truth against their women. Read from 1 Kings 16:28 to the end of their account in 1 Kings 22.
Yes, the man is weak-willed, which is very bad, but taking advantage of it makes you worse and a witch because you're supposed to help your man, not destroy him!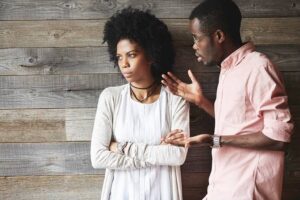 A woman was created to be a "helpmeet" for a man and his resting place. We are quick to blame and judge men who go out of their marriages and relationships to seek comfort in the arms of other women, but do we know how many of these men were chased out of their homes by Jezebel-like witches, unfortunately, married into their lives?
We strongly believe that we must all be accountable for our actions. Hence we plead with all our women, too, as much as we also call the men out for their excesses.
May God grant us the spirit of repentance and be with us all our days, in the name of Jesus Christ, Amen!
By: Dr. Sandra C. Duru