Domestic violence between couples worldwide is not a new phenomenon, even though it remains a very tasteless one. A considerable percentage of what is reported all the time, though, is almost about the male partner dishing out the abuse.
Quite rarely does a man report domestic abuse cases, be it physical, emotional, verbal, mental, or in any other form. Men's ego doesn't allow them to cry out about these things mostly, but in rare cases, the abuse becomes public knowledge due to its severity.
Sadly, such is the case of Australian-based Nigerian nurse Stanley Obi who was murdered in his home on March 9, 2022, by his ex-girlfriend. He was a registered nurse who worked with a retirement home operator called EVU in Australia as a Care Manager.
Stanley Obi and estranged partner Sarah Mudge reportedly met at a Christmas party in 2017. What was initially planned to be a one-night stand became complicated when Sarah took in from that escapade and notified Stanley. Being a good and cultured man, Stanley decided to stay with Sarah so that their child would not have to be born and grow up without a father. This he also did even though Sarah already had one child out of wedlock before hooking up with him.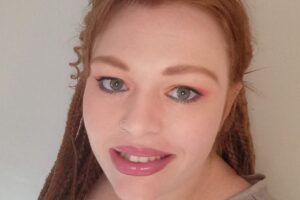 According to an insider report, the couple's problems started when Sarah informed Stanley that her dream is to have no less than 6 children, and she couldn't care less if he wasn't up for it. She allegedly told him he was "just a sperm donor" and was free to leave if he didn't want to give her what she desired. This was after the couple already had 3 children together and 4 for Sarah. The strain eventually ended their relationship in 2020, and Sarah reportedly kept searching for African sperm donors publicly in June 2020.
Another report published by Daily Mail Australia also revealed that many potential sperm donors started avoiding Sarah because she took to social media to announce that she was a single mother by choice and intended to remain so till her children were all grown. Apparently, she also did not want a typical family setting where any men would get to live with their children. This was without any visible means of financially supporting herself and the large family she was bent on raising.
Eventually, the matter went to court, and the family court ruled in his favor and awarded him full custody of their 3 children. About 6 months later, he had moved on with his life, gotten a new house, and had another partner. Earlier this 2022, Sarah again took to Facebook and posted this veiled message directed at Stanley: "She's not toxic, bro. You made her like that. Now you think she's crazy? Your decision reflects her action. Check yourself."
A few weeks after this, on March 9, 2022, Sarah broke into Stanley's house through his bedroom window, doused him and his new partner in petrol, and set them and the house ablaze. Stanley and his partner somehow made it out of the house, but Sarah was not so lucky as she got trapped and killed in the building as it burnt down. It took about 35 minutes for an ambulance to arrive after Stanley reportedly pleaded with his neighbors to call the police. Unfortunately, after suffering first-degree burns in over 90% of his body, the promising Nigerian nurse's life was brutally cut short.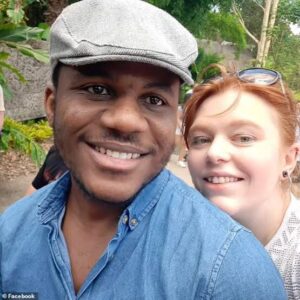 This deeply disturbing saga opens a deep line of thought in our minds, and we cannot help but share these lessons we learned from it with you:
(1) Marriage is a lifetime commitment. Stop marrying or committing to people because of unplanned pregnancies!
This applies to both genders, by the way; male and female. A child is a precious gift from God, but not enough to jeopardize your entire future by getting hitched by the wrong person. Make plans on co-parenting and being there for your child but do not accept an obviously toxic person into your life because a baby is on the way.
(2) Stop ignoring cues about your partner's disposition towards abuse in any form – either verbal, physical, emotional, or in any other state.
Paying close attention to how your intended partner feels about such a vital issue such as this could prove to be a life-saving move for you in the long run.
Take the needed time, pain, and diligence to study, observe, and get to know each other very well. For no reason should you allow yourself to remain in a relationship with someone who displays toxic and violent streaks. Life is way too short to live in misery due to abuse. Always take steps to secure your safety – physically, mentally, emotionally, and in every other way possible.