2 Major Lessons From David Bonola And NYC mom, Orsolya Gaal's Fatal Adulterous Escapades
Mexican immigrant David Bonola who is the accused killer of Orsolya Gaal, a local mother, wife, and resident of Queens District in New York City, USA, has reportedly disclosed recently that he had gone to Orsolya's house that fateful day to confront her for allegedly infecting him with HIV.
David, 44, was arrested in April 2022 for the horrifying death of Orsolya, 51. He recently reportedly pleaded not guilty to the 13-count indictment leveled against him by the state of New York in Queens Supreme Court. His charges included concealment of a human corpse, murder, burglary, assault with a deadly weapon, etc.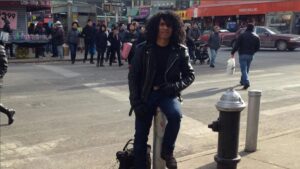 According to reports, David allegedly confessed to the killing 5 days after slaying the mother of two and wife in Forest Hills home basement on April 16, 2022. In a video statement David is alleged to have given NYPD Detective John Petzolt, he said: "She was cheating on me with somebody, and she gave me HIV.
She lied to me, and she used me. She told me that she loved me but couldn't be with one person. She took a phone call from another guy, and she said she was going to see him. That made me angry. I couldn't accept it. Then, I saw her with Carlos, another guy."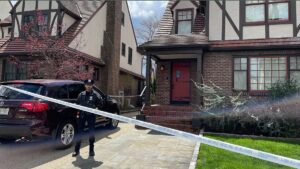 This gruesome incident that ended in a terrible fatality holds two fundamental lessons for everyone reading this right now, and here they are below:
(1) Be Content With Your Spouse!
We know that it is fast becoming an acceptable trend for married people to be unfaithful to their spouses. But, we put it to you that this is an anomaly, a disgrace to the institution of marriage, and an alarming perversion that must stop in our societies and lives!
Think about this for one moment before you continue reading, would you? From all indications and the confessions of David, if Orsolya had mortified her lustful cravings and found a way to keep her philandering in check, she would not have met with such a horrible and untimely death as she did.
Do not commit fornication and flee from adultery if you're married. This commandment is mainly for our own good because it does not affect the one who gave the commandment if you comply or not.
On the other hand, if you keep running around on your spouse and refuse to keep your randy private member in check, one day, you may just encounter something or someone worse than David.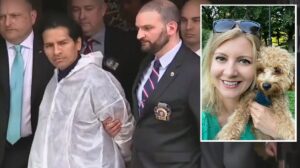 (2) Never Initiate Violence In Any Form Against Anyone!
No matter what the case may be and how strong you believe you are, don't ever initiate physical violence against anyone. You may think it would go in your favor, but you eventually became the victim and assaulted one.
This is the sad case of Orsolya and David. He said, "She had grabbed a knife and kept saying I hate you and stabbed me in the left hand when I refused to leave her house. I grabbed the knife and cut her in the neck and continued to slash her as we struggled and fell to the ground."
Orsolya was the one who allegedly reached for the knife first and threatened to kill, but guess whose neck got slashed and who got stabbed over 50 times in the most gruesome way? She, of course!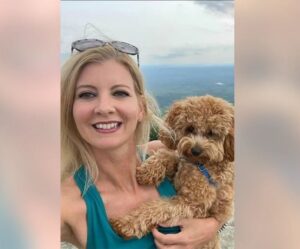 Do not ever resort to physical violence for any reason. There are far better ways to handle or resolve differences and conflicts than to yield to that primal and primitive instinct.
So many "what ifs" surround the sad case of this allegedly unfaithful wife and mother of two, but we hope that you have now learned one or two vital things from her story.
By: Dr. Sandra C. Duru