2 Key Lessons And Observations To Note As Liverpool Edge Manchester City In "Battle Of New Strikers" To Claim 2022/2023 FA Community Shield
Spanish tactician Pep Guardiola and his Manchester City boys must be sick of being pitted against German, Jurgen Klopp, and Liverpool FC, as the Anfield Reds yet again denied The Cityzens a trophy after defeating them by 3 goals to 1 in the FA Community Shield on July 30, 2022.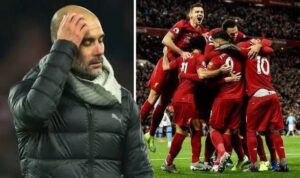 Having endured a rough start to their preseason preparations due to the signing of Uruguayan striker Darwin Nunez from Benfica, Portugal, and a heavy defeat to arch-rivals Manchester United in the Bangkok Cup, Liverpool looked to have a lot more to prove, and they showed it with a lot more hunger and aggression in the opening quarter.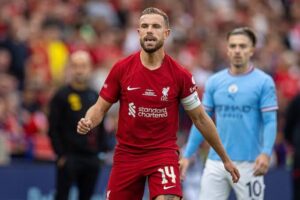 It took only 21 minutes into the game before Alexander Trent-Arnold broke the deadlock with a sweet finish from the edge of the penalty area after a beautiful cut back from the talisman, Mo' Salah. The Cityzens got back into the game in the 70th minute, but their relief was short-lived, though, as two quick goals in the 83rd and 93rd minute put the tie convincingly beyond them.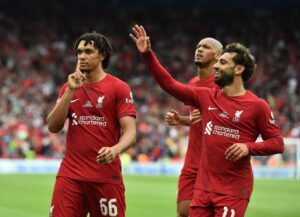 All eyes were on the summer striking recruits for both teams, though, as Manchester City had also signed Norwegian Erling Haaland and their own Uruguayan striker, too, in Julian Alvarez. The latter's arrival received little or no fanfare at all, though, as compared to the other new signings, which cost a lot more and also had much more hype about their signings.
Did this affect his performance on the big stage, and what were the lessons we learned from their exciting and fever-pitched encounter? Here they are below: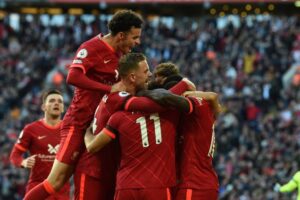 (1) People's opinions of you and hype do not determine your worth or place any limits on your abilities if you don't let it!
The only time any other person's opinion or hype about you can ever affect you is when you pay attention and take them to heart. Do yourself a favor and block them out, just like Julian Alvarez did!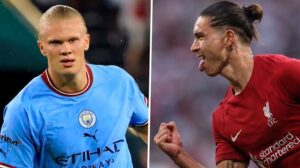 His more hyped and expensive strike partner at City got the nod to start ahead of him, and he had to come from the bench. Guess who made the needed impact, though? Yes, it was Julian!
City needed the Uruguayan hitman to come off the bench and snatch an equalizer, as their poster boy, Haaland, had a game to forget with so many bad first touches and missed chances. Although parity didn't last for so long, and they didn't get the desired result, we're sure that even Manchester City fans can now see that it's not about who makes the loudest noise before a fight but who hits hardest!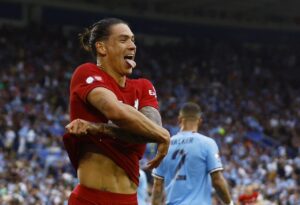 This first acid test and round in the Cityzens' squad goes to Julian, undoubtedly.
(2) Never let people's criticism and scathing comments about your previous failures stop you and make you give up.
If there's anything we can boldly commend Liverpool FC's newest attacker, Darwin Nunez, for, it is his great spirit and belief in himself.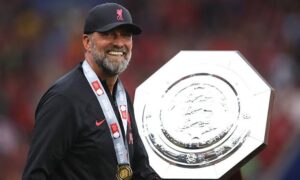 Almost nobody has been kind to him in the media, especially on social media, after his nightmare start to life in a Liverpool shirt during the club's preseason tour. People have been so mean to him that they've even dubbed him the "White Lukaku," and many of his bad first touches, ball control, and turnovers have not helped him at all!
However, the young lad has kept his head on the ground, and now he's earned some massive and well-deserved respite and all-around praises.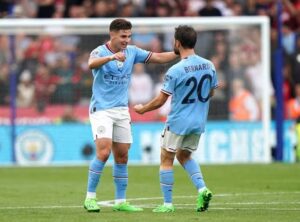 After also coming on as a substitute in the second half, Darwin proved to be the deciding factor in the keenly contested tie, as he won the penalty for Liverpool's second goal (Mo' Salah, 84th minute) before bagging the third himself in the 93rd minute with a well-executed diving header to effectively end the game.
You could see what those contributions meant to him and his teammates, too, as they have all had to constantly stand up for him and defend him from the press and social media bullying since his €100 million move from Portugal this summer.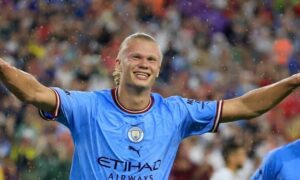 His story has taught many observers like us a critical lesson that, no matter how many times you fail or how hard you fall, never allow people's criticisms, insults, and bullying to break you or get you depressed.
It doesn't matter how many times you fall or fail. What matters is how you learn from them and bounce back, just like Darwin is showing!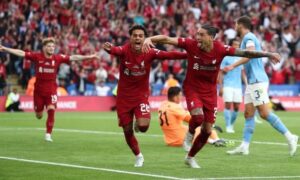 It's still very early days yet to call anyone a successful signing or a flop for either of the clubs, though.
However, another thing we have noticed from their encounter is that, yes, this is going to be one heck of an exciting football season filled with many goals in England, and we are all here for it!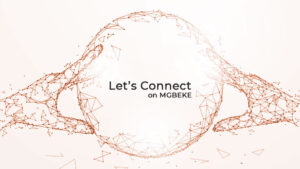 For your news, real stories, Let's Connect, and adverts, click on the link below:
https://mgbeke.media/advertise-with-us/
Do you want to support our charity work? Click on the link below: 
For your Natural Skincare Products & Supplements, click on the link below: