TGIF TIPS JULY 8, 2022: 2 Fun Alternative Fun Ideas You Can Exploit This Friday
If ever an award would be given to the most popular acronyms or abbreviations on the planet, I am pretty confident that the "TGIF" would be right up there pushing for the crown!
It's such an exhilarating word that many unconsciously go through the week in anticipation of the next Friday when they can again shout "TGIF!" and kick off their work shoes to relax.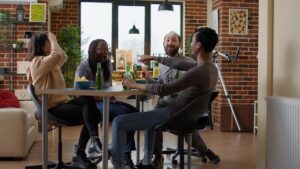 And who can blame them, really? Everyone deserves a breather from time to time so we can get refreshed and recharge our creative batteries for the next work weeks and phases ahead.
Fridays are even more loved for the fun evenings and party times they usher in, but, in this blistering cold and rainy weather, we would rather have an all-night fun hang out indoors again than go out tonight.
So, in case you're with us on that idea, but you're wondering what you and the gang could do for fun indoors tonight, here are 2 lovely ideas you could explore below: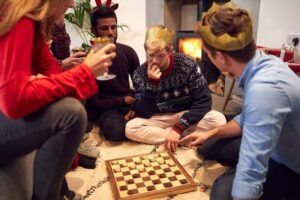 (1) Binge-Watch An Interesting TV Series Or Movies
I know that telling you not to drink at all tonight is probably like asking an average Nigerian politician not to be corrupt – it's not entirely impossible, but the chances of that happening are terribly tiny!
Anyway, you can all stop by at your favorite convenience or grocery store on the way to whoever's house you all would be using tonight and grab a few drinks and chewable.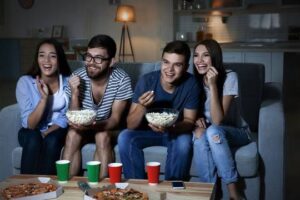 Once the side entertainment is sorted, you can binge-watch those movies or TV series you've probably always discussed and argued over at work.
This offers not only a very relaxing, fun time but also presents an avenue for everyone to bond further. A win-win situation, especially for your bosses, if you ask me. They get a well-relaxed team of workers back on Monday, and a better cohesive squad, too.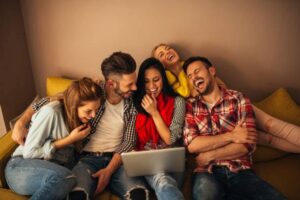 (2) Board Game Challenge
Forming two teams and going head-to-head against each other all night on interesting board games can be much more fun and relaxing than ever imagined.
Monopoly, Scrabble, Chess, Ludo, and even Draft boards can be as intriguing and entertaining as getting tipsy and partying to loud music all night.
As long as you're genuinely vested in them, it promises to be an entertaining and great night for you and your crew.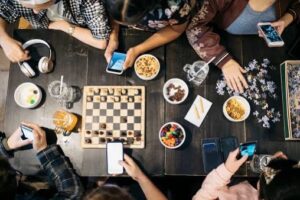 So, what are you waiting for? Dare to be and do things differently, and you will indeed be heading into the forthcoming work week with a bunch of perfectly created and sweet memories.
And, as always, may God be with us all and watch over us wherever we go or remain…Amen!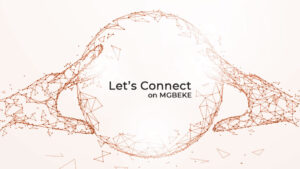 For your news, real stories, Let's Connect, and adverts, click on the link below:
https://mgbeke.media/advertise-with-us/
Do you want to support our charity work? Click on the link below:
For your Natural Skincare Products & Supplements, click on the link below:
For any other information or breaking news, please contact us at: info@mgbeke.media, contact@mgbeke.com, or send us text messages @ +1 413-777-7990