I went from my handsome DIKESINACHI'S blessed pregnancy journey in the midst of all the politically motivated and sponsored attacks left, right and center, from Nigeria to America, my beautiful name was flying upandan in the print media and social media with so many lies to where I am today watching my cute little man making me, his grandparents, and his older siblings very proud. Our very cute son is indeed DIKESINACHI. He refused to die despite all the attempts made by wicked Edith to kill him in my womb and several months and years after his MIRACULOUS birth almost 6 years ago in USA.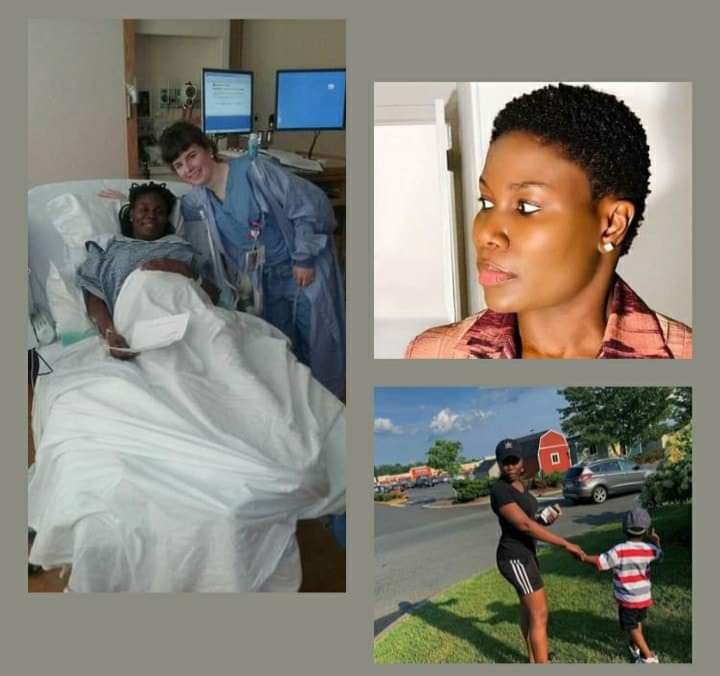 One frustrated and very miserable Edith who lives in America with her mentally unstable and sick children who are suffering from very severe depression, bipolar disorder, ADHD disorder, epilepsy 'akwukwu' and one is even a drug addict; when you fight an innocent child or an innocent person, you will be given a triple punishment by NATURE.
By now, i expected Edith to have learnt her lessons and start to pay more attention to her children and stop being a useful idiot and a very bitter 'amusu' who goes about writing to everyone she sees or hears that has anything to do with me, my kids, my businesses; that she can help them with the information to pull me down. She tells them that I am AN EX-CONVICT, A BLACKMAILER, A SCAMMER, A LESBIAN, A PROSTITUTE, THAT I LIVE IN THE SHELTER, THAT MY PRECIOUS KIDS HAVE BEEN TAKEN AWAY FROM ME BY THE GOVERNMENT SINCE 2016, THAT SHE HAS MY CRIMINAL RECORDS, AND AT A FEE THEY WILL GET THEM. She has been on this since 2016 till date and every day she becomes more frustrated, very miserable and her anger increases, she becomes very upset and very bitter about her inability to succeed in her evil missions and the facts that she's got nothing to present to her very gullible and desperate clients in Nigeria about me.
Her latest client " the social media billionaire " AKA LIZARD THAT ESCAPED IMBECILITY, is asking her for a refund because she has failed and has nothing on Asanma Dr. SANDRA C. DURU, Prof. Mgbeke who has a very clean profile | record. A lady who speaks and writes boldly about all these corrupt Nigerian leaders and all these destiny destroyers with her real social media verified accounts without any fears. Bia, your brains are dead, Edith and Ned Nwoko.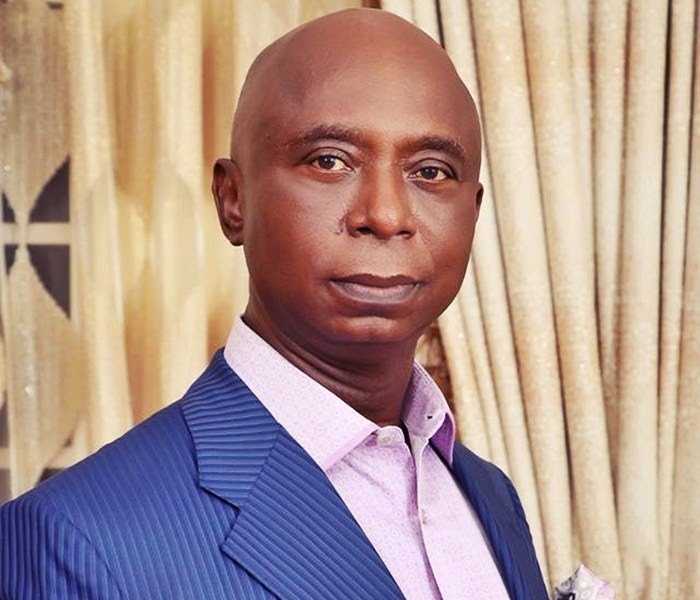 America runs one system and all criminal cases and records are PUBLIC! Just like all of us can access your Hushpuppi and Abba Kyari's files online. Ned Nwoko, you and your agents MUST tell a competent court, the public the court that CONVICTED ME, WHAT YEAR, THE PRISON WHERE I SERVED THE FIVE YEARS JAIL TERM or be ready to make me richer. I warned you that there're things money and power can not do for you and some people are living on borrowed times.
Edith, you misinformed late Senator Benjamin Uwajumogu and his late daughter who was living in America, you misled and misinformed, the former commissioner for foreign/international affairs, overzealous Dr. Fabian Ihekweme and his very unintelligent e-rat, Mbazuigwe Davidson Asikogu and other very low intelligent Imo state people who were paid to gather information about me for their evilness, but you all failed and only sang your usual old songs, " Sandra Duru is a blackmailer, scammer, thief, lesbian, five children from five different men".
Edith, you disappointed all your clients till date. Now, you are seen as a mad woman who is very JEALOUS and ENVIOUS of me. We both live in America and you have been dealt with in court twice in your own cases, but this 3rd one, I will take you to my own spiritual court where there's no appeal, because I can see that I need to take care of you. I ignored you for over 6 years from my last baby's pregnancy to his birth, you guys made me not to have a single moment of rest during my maternity leave, yet I remained very strong for my beautiful children, especially my newborn baby in a country far away from home with nobody to be there for me in my weakest time. But, you stupidly played into my hands few days ago despite the court orders against you and the restraining order never to mention my name, my kids names and never to defame my character on social media platforms or in any way or form, never to come close to us.
I am a woman of wisdom and I know when to react, how and what I intend to achieve. I have never lost in any battle that I have embarked on all my life. Don't worry, I will help treat your own mental illness, it's obvious that it runs in your family. If you can beat up your own sick blind mother and lied against her that she has mental problems, what are you not capable of doing. Thank God that she was removed by the social workers and kept in a safe place.
Ned Nwoko, I taught you claimed that you studied law in UK yet, you behave like ATURU HAUSA, SALLAH RAM. Now, you have clearly seen that I am neither a weak woman, an olodo| unintelligent woman nor a pushover. Hire more intelligent people who have pedigrees, integrity, and skills to help negotiate with me for my well deserved payments, time wasted, because you are wasting your time and your ill gotten wealth chasing shadows. Dr. SANDRA C. DURU is not a dirty woman and she's very CLEAN. I am not and I will never be one of your HUSHPUPPIANS or NEDIAN DESTINY DESTROYERS|KILLERS who steal from people and use their ill gotten wealth to harrass, intimidate and oppress the weak and the poor masses in Nigeria.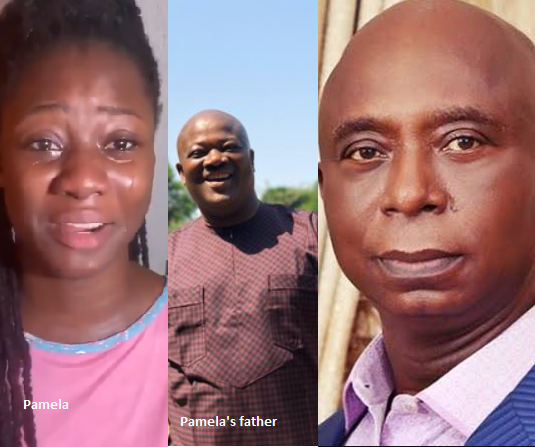 Unfortunately, it's getting closer to the point where the world needs to know why you came to me and the dirty job you brought to me and why I clearly suggested that; "NEDCONNECT", NED NWOKO'S REPUTATION MANAGEMENT SHOULD BE OUR FOCUS AND NOT GABRIEL, THE RAINOIL BOSS…Every woman can not be 'Chidinma'. I am a destiny builder and not a destiny destroyer. I am MMIRIOMA. I believe in charity and in touching lives positively. I have zero tolerance for injustice, wickedness, hatred, intimidation, oppression and arrogant people.
Ned Nwoko, na your mama, all your daughters, your wives, and that your very irresponsible Edit with artificial bumbum, buttocks, yansh, and brazillian body parts that are EX-CONVICTS, SCAMMERS, SERIAL BLACKMAILERS, MAD WOMEN, LESBIANS AND ITIBORIBOS. After all, it's no longer news that one of your yeye wives sleeps with both men and women. Don't let me remember that small girl that you infected with your aturu uncircumcised 'ifeania' that she has shamelessly shared with few friends, foes and family members why she's going in and out of the hospital. You marry these girls for rituals, you know what am talking about.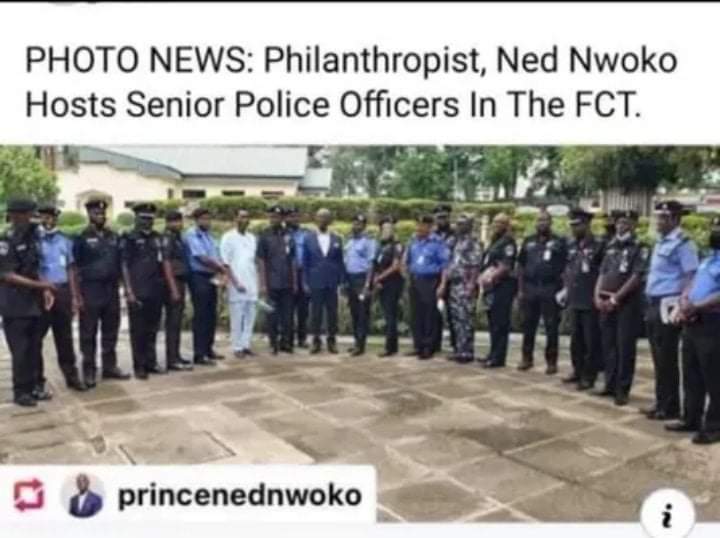 Edith is an expired woman. She is depressed and has a lot on her plate to deal with in her life, health, marriage and family. I laugh when I see this mumu girl dress up just to take 'arranged' pictures for social media FAKE LIFESTYLE and to deceive gullible people who don't see her unfiltered life, pictures, and real personality.
As for Ned Nwoko, wetin RainOil do you wey you no wan see am again? We don't do dirty jobs. We were ready to help you with your very dirty reputation management, but you have no single reputation left to manage. You are a very pathological liar, a naccist, an oppressor, a bully, a destiny destroyer, a corporate false pretense 'obtainer', lands grabber, intellectual property grabber, and a very heartless man who derives pleasure in intimidating women, children and the poor.
Like I said to you and your agents that all heads are not the same. And there're things money and power can not do for you.
#PROFMGBEKE